Who's The Daddy: If only I'd been told sooner I could be a millionaire by now
This is a disclaimer. What follows is for entertainment purposes only and should in no way be considered financial advice.
Watch more of our videos on Shots! 
and live on Freeview channel 276
Visit Shots! now
And anyway, what kind of wingnut takes money management tips from a journalist? In 31 years in newsrooms and on sports desks I've met two who are good at maths. Not that maths has too much to do with it, it's more about behaviour than anything else.
I didn't believe it myself until I ran the numbers through a compound interest calculator at thecalculatorsite.com. But it stacks up, so here goes.Remember Covid times, when you were either at death's door or bored rigid for months? During lockdowns yours truly stumbled across a US personal finance expert on YouTube called Dave Ramsey who made quite the claim.
I don't have too much in common with tubthumping Bible bashers like Dave, but following his advice for a time got me out of debt. Like none whatsoever. He calls it the Debt-Free Scream. And that day feels pretty good, although it was more of a roar than a scream. So I figured he was worth a listen. Anyway, his bold claim is that every working person in the US (and by extension the developed world) should be able to retire a millionaire.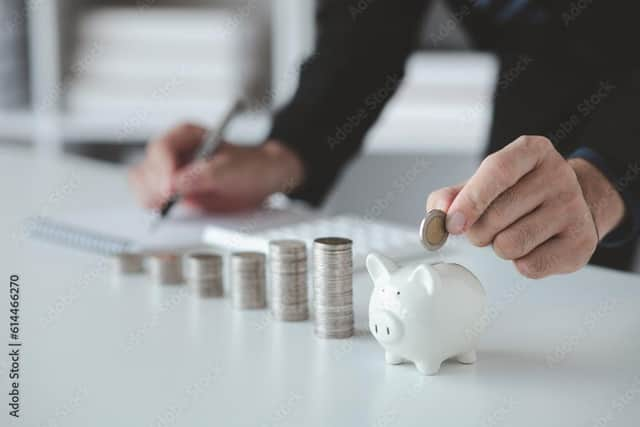 Yes. Really. And this is how you do it. Save 15 per cent of your take-home pay every month (on payday) and invest it - the S&P 500 is a pretty good bet, an index of the top 500 or so companies in the US. Or better still, do it through an ISA because you don't pay tax.
On average, the S&P returns around 10 per cent a year - some years good, some years bad. Say you earn the average UK salary of £32,000, and even if you never get a raise, after 40 years in the world of work your fund would be worth a smidgen over two million pounds.That's not a typo. And £1,870,105 of that is interest, piling up through the decades. For instance, in year 39 alone it earns £173,094, around 20 grand more than you put in during your entire life.
Like Dave says, what if I'm half wrong? Half wrong is a million quid.Yeah, but who can afford to squirrel away £320 a month? What with mortgage payments going up by hundreds every month, the cost of a weekly shop almost doubling in the space of a year and unleaded roughly the same price as cheap champagne?
That's a fair point. There is a limit to how much you can save, although it's £5 a pint in a lot of places now, and £10-plus for a bag of fags, so I can see where we could make a few easy savings.
Without wishing to be guilty of pushing out "Tory vibes", which our daughters accuse me of when their eyes glaze over every time this subject comes up, there's no limit to what you can earn. Everywhere's hiring. It all depends on how much you want it.
I only wish someone had said this to me back in 1992 because 31 years later I'd have (checks figures) £803,121.96.
One thing's for certain, if you're relying on the government of any political hue to look after you once you stop bringing home the bacon, you'll be living off stone cold beans out of a can.
For more Who's The Daddy click here