Who's The Daddy: Birthday parties just aren't like they used to be
Once upon a time, not so long ago, it was us who organised the birthday parties - usually in ball pools, projectile halls and soft play areas, for a cast of thousands, when our kids were little.
Watch more of our videos on Shots! 
and live on Freeview channel 276
Visit Shots! now
Boy, did they take some pulling together. But it was worth the extra cost of hiring somewhere for the afternoon to spare your house from getting trashed, sticky little hands wiped on speaker grilles and slices of ham and cheese posted in and out of your DVD player by a horde of rampant toddlers.
Back then we ran them ragged for a couple of hours, handed out sarnies, juice boxes and cake, sang Happy Birthday as the camcorders whirred and everyone went home happy.
How times have changed. Daughter #1, 23 now and drafting employment contracts for a living, successfully set up a surprise party for her boyfriend last Friday night - that he didn't twig until they turned the corner to the venue and he spotted a couple of familiar looking parked cars.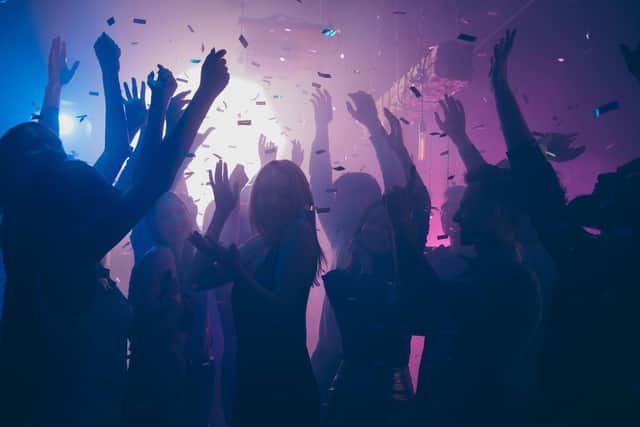 Surprise! He won't forget that night in a hurry. Around 50 people turned up, after daughter #1 even set up a secret Facebook group and asked guests to make up the night's playlist. The boss helped decorate the venue with balloons and bunting earlier that afternoon and, it has to be said, was in her absolute element.
Me and the boss are off the sauce (five weeks now, where's that halo polish?) so there was no social lubricant to meet daughter #1's boyfriend's entire family for the first time - literally going in dry.
And what a nice bunch they are. We chit-chatted the night away, and before we knew it, three hours of standing around nattering started to have that tell-tale effect on our lower backs and hips, so as the music got louder, the dancing more energetic and lyrics bellowed to songs we didn't know, we said our goodbyes and drove home. There is, it turns out, a limit to how much Heineken 0.0 you can drink. Four bottles.
Middle-aged readers. If you've looked after yourself, rationed the booze, ate properly and took regular exercise consistently, you might think that you don't look bad for - insert age here.
That's right until you're in a room with dozens of people in their early 20s, who are made of titanium and Kevlar and go out for the night roughly around the time you go home (10pm), and call it a night about an hour before you get up (6am) - then get showered and go and do a day's work.
You used to keep those hours, during the last days of Maggie Thatcher. But a night "out out" with your adult kids and their friends would kill you now.
They've all got that post-uni, first-job glow about them, whereas you're still feeling it from overdoing it at your aqua aerobics class that morning.While your life force is dwindling and your energy is rationed like it's on some sort of internal smart meter, they burn it for fun like it's Guy Fawkes Night.
To read more Who's The Daddy? click here