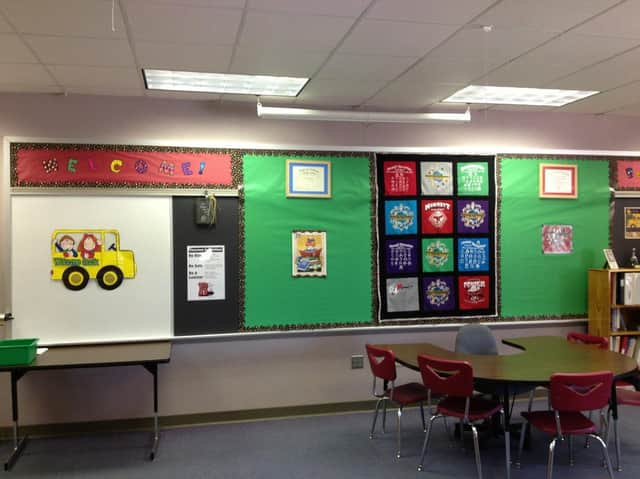 The right time to go back?
Weighted in anxiety, sadness against overwhelming pride and joy; depending on how that first drop off goes, the guilt in saying goodbye.
It is something you should only endure once with each child but then what are the chances of a global pandemic bringing a second wave of first day apprehension all over again.
To send or not to send that is the question?
A buzz of conversation has been occurring at the very mention of the word education in those daily government briefings.
March to April, April to May, May to June. It's been a long innings for parents nationwide waiting for the next school term 'update.'
In spite of all this uncertainty, with that stoic British 'can do' attitude parents attempted to pull out the revision books, shared confusion in the replacement of long division sums and got to work at home in every sense.
Aided by some excellent home resources and magician like planning from our school teachers I might add.
'Educating Jaques' at home has been an experience for all involved.
Between Tik Tok breaks there have been the trials, the fallouts, threats to send word to the teacher many, many times. And then besides, the family fun and joy too.
It could be easy to get wrapped up in the sentimentality - social media does a lot of that for us.
But this week, ahead of the 'half term closure' school asked for final decisions in readiness for the scheduled 'restart' on June 1.
It is a no lose model of logic that led to the swift tick for 'yes' - ultimately as his parent, it was a family orientated decision.
As a key worker, a single parent with two children, the youngest, who is in Year One, will be putting his school shoes on (if I can find them) and running back to the classroom.
It wasn't for stats, fears, external teachers, unions, ministers, backbenchers or Facebook, nor friends and fellow parents that the decision was based.
As a new mum at 27 - a wise health worker said to me 'the best advice you can take is your own.'
She was right. Exercising parental responsibility in the last seven years has largely come down to gut instinct.
Making those precious school choices a few years back eventually was determined by a feeling of an environment which would support, nurture and encourage my children to thrive.
It is no wonder the eagerness now of the little one to get back.
Now is the time for my son. There is no right or wrong in that and it's nobody else's place to make judgement.
A little structure, social interaction even in a slightly altered setting, the familiar faces of trusted adults and a transition for that big leap to Year Two. He needs it. He wants it.
Big sister 'just wants some space.'
It's roughly a 50:50 split on the parents of the year group as to which will be returning.
Each of those families have their own reasons - I like to trust they have an idea on how their own family works too.
Ultimately there is one common goal amongst us all that children across the rest of our school community will soon be able to come together again for everyone's well being.
For anyone struggling to put those parent jitters at ease, go with your first answer and good luck.