Review: ITV drama Maternal should be the mother of all TV hits, thanks to sharp script and terrific stars
​ITV released its new medical drama this week, with surprisingly little fanfare, but they really should have made more noise about Maternal (ITV, Mon, 9pm).
Watch more of our videos on Shots! 
and live on Freeview channel 276
Visit Shots! now
​Yes, fine, it's a medical drama – and let's face it, you get three of those in the time it takes to get a GP appointment – but this one was definitely a scalpel cut above.
Three female doctors return to work in a hospital after time away on maternity leave. Maryam (Parminder Nagra) is a paediatric registrar, Helen (Lisa McGrillis) is a registrar in acute medicine and Catherine (Lara Pulver) is an ambitious surgeon hoping for a consultant's job.
Of course, there are medical problems for them to solve, but these serve only to foreground the struggles they face after taking time out from their careers – struggles which, let's face it, men rarely have to face.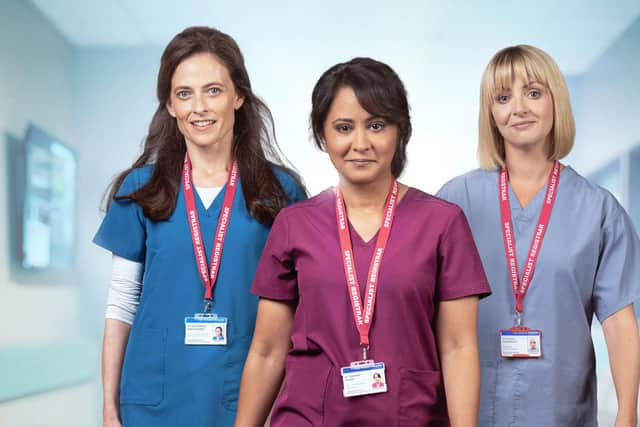 "I've always wanted to be a surgeon," Catherine tells her (female) consultant. "Then why did you become a mother?" comes the brutal reply.
And Maternal also shows how children aren't the only people women end up mothering. It's not just the patients, they also have to look after their male junior colleagues, and tread carefully around the lives of husbands and partners.
Meanwhile, it falls to the women to get the kids to nursery, or make sure they're ready for bed while husband's in the pub, and try to organise childcare to fit around the job.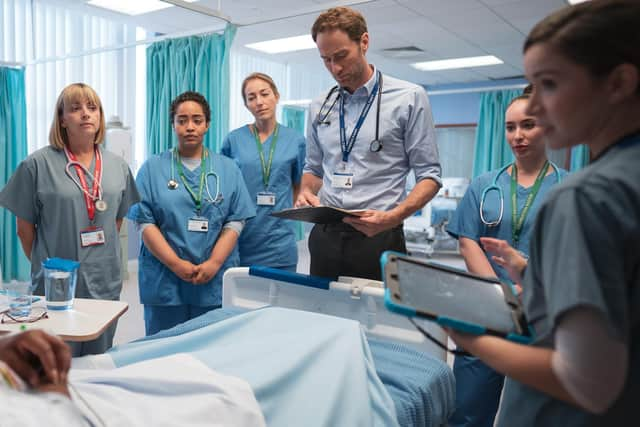 If this makes Maternal sound like some sort of feminist tract, it's not. There's humour here, some sharp lines and the three leads already make you believe in the relationship they have together.
So although ITV have kept mum about Maternal, you shouldn't.
Women were to the fore in another new ITV show this week. The Family Pile (ITV, Tues, 9.30pm) is a rare thing these days – a half-hour family sitcom. Centred around four sisters – including Amanda Abbington and Clare Keelan – a family has to decide what to do with the family home when their parents die. Funnier than it sounds.
Medical drama of an altogether more tense variety could be found on Surgeons: At the Edge of Life (BBC2, Weds, 9pm). If you can stand the sight of blood, it's a programme that will leave your mind-boggled at the complexity and resilience of the human body, and the skill and care of the surgical teams.