Review: Channel 5's thriller The Deceived was a comfortingly familiar tale of sex, revenge and creaky floorboards
The innocent woman driven mad by a spooky old house – and the spooky old people within – is one of the most familiar tropes in literature and film.
Watch more of our videos on Shots! 
and live on Freeview channel 276
Visit Shots! now
Think Daphne Du Maurier's Rebecca, Ingrid Bergman in Gaslight, or Jane Eyre and the madwoman in the attic.
So The Deceived (Channel 5, Mon-Thurs, 9pm) was comfortingly familiar viewing – the spooky old house, the innocent trapped inside, the broodingly handsome antagonist.
Our ingenue was Ophelia (Emily Reid), a Cambridge student making eyes at her tutor, Dr Michael Callaghan (Emmett Scanlan). Before long, Ophelia was having 'extra lessons' with her Byronic bearded boffin, whose wife – the beautiful Roisin – was a successful novelist.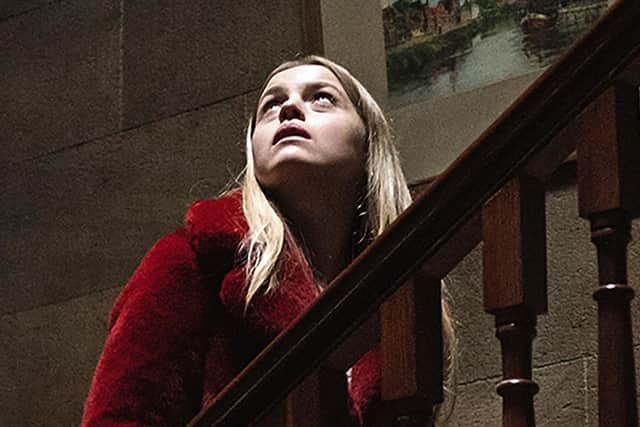 From there, it was a short hop to murder, stolen manuscripts and a showdown in a ramshackle mansion in the Irish countryside.
The first two episodes had you believing this was going to be a haunting ghost story – there were locked doors, mysterious knockings and ghostly giggling – but it soon turned out The Deceived was a bit more mundane than that, with the deaths linked to covering up secrets as deep and dark as the dishy doctor's eyes.
By the end, it had become an empowering tale of female co-operation – even though Roisin had warned Ophelia when they first met that "not all women are allies".
At times it teetered on parody, but there was just enough atmosphere to get the hairs on the back of your neck prickling.
It might have been even better watched on a dull and drizzly autumn evening, but in these weird times, a familiar tale of sex, revenge and creaky floorboards came as a welcome comfort blanket.
Football has been dominated by Liverpool's perma-smiling manager, and by the end of Jurgen Klopp: Germany's Greatest Export (C4, Mon, 10pm) most fans, Reds or not, will have fallen in love with him.
Surviving the Virus: My Brother and Me (BBC1, Weds, 9pm) was a look at Covid-19 through the eyes of twins – and doctors – Chris and Xand van Tulleken. It was the best science doc on the virus I've seen.