National Kindness Day: Think before you type | Nicola Adam column
About a year ago I chatted to a man on the phone.
Watch more of our videos on Shots! 
and live on Freeview channel 276
Visit Shots! now
He seemed very jovial and friendly, told me about his grandchildren, and was keen to get a story in the paper.
He seemed lovely and I helped make that happen.
Then last week I spotted him online making vicious, untrue, allegations about an individual.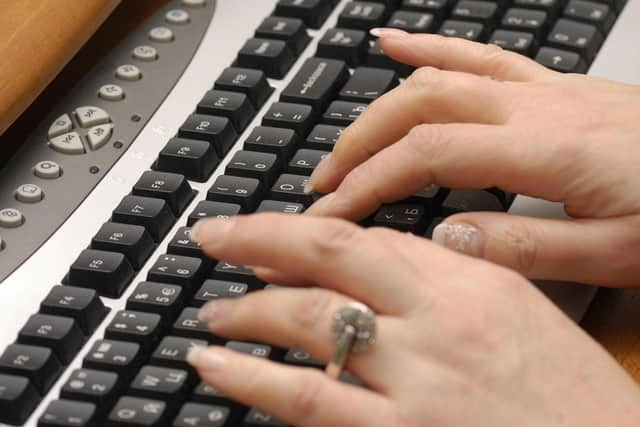 Genuinely nasty statements, largely of the predictable cut and paste unoriginal variety, with a whole host of sheep-like trolls agreeing with them. I'm sure he felt quite clever.
Through bullying on a topic or person he knew nothing about, he made himself feel popular in echoes of the school playground mentality.
I'm sure he doesn't consider himself as a cowardly internet troll but he absolutely is.
The thing is, there is a real person at the end of that trolling, even if they represent a company or an organisation.
He will have successfully negatively impacted their mental health and caused misery, something that will impact upon their work, ambitions and ultimately their family.
But they deserve it, I hear you cry. Really? How would he feel if that was his grandchild at the end of the abuse (and it is abuse) and would he say it to their face? No, because he is a thoughtless bully and a coward. And there are many out there - is it you?
For some reason social media brings out the worst in people . It's an echo chamber of repeated half lies and statements people want to be true. It can be great fun and rewarding but at its worst it's where people reveal the very worst of their prejudice, ignorance and malice.
When a post is published, the very first comment has an opportunity to set the tone. If it's negative, kindness goes out the window, nastiness comes in, and the brainless bullies descend.
We all imagine trolls some secret army of hidden keyboard-warriors but in reality they are all around us, masquerading as nice, decent people.
In the terribly tough Covid-2020, right off the back of the Be Kind movement, trolling is at its worst.
So I'm asking all of you decent-at-heart people, please think before you type and ruin a life. Let's set the tone, this Kindness Day.
We need your help to preserve locally-produced journalism for the future. You can subscribe HERE