Blaise Tapp: We don't always need to play by the rules to impress others
Anybody who, like me, is reliant on Radio 2 to get them through the most difficult parts of the week, can't have failed to notice that a 'new' record from The Beatles has just been released.
Watch more of our videos on Shots! 
and live on Freeview channel 276
Visit Shots! now
I'm sure that listeners to other networks will have heard it too, but when your regular popular music fix is administered almost exclusively by Europe's most listened to radio station there isn't much time for anything else.
The build up to the release of Now and Then, which was originally recorded as a grainy demo by John Lennon 45 years ago and has been salvaged by a combination of Artificial Intelligence and contributions from his surviving bandmates was suitably breathless.
There was even more excitement after the first play of the single with a succession of DJs waxing lyrical about what the nation had just heard. But not everyone was as impressed. Sara Cox, arguably the most engaging radio presenter of the lot, cheerily asked one of her callers what he thought of Now and Then and was knocked off her stride when he said 'it was alright….a bit slow'. Of course, in trademark fashion she made light of it, pulled his leg a bit and swiftly moved on, but this guy didn't play by the rules.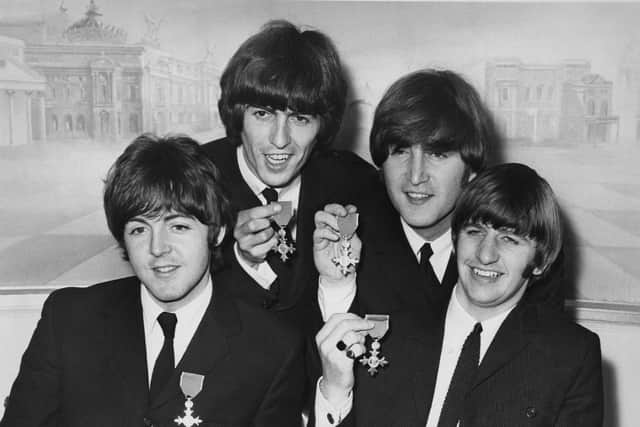 The fact is that The Beatles have never been my thing as their music didn't speak to me and always struck me as being of a particular era. As early on as primary school, I much preferred the sixties sound of The Rolling Stones - give me Let It Bleed over Revolver any day of the week. But to express this view publicly is to expose yourself to the wrath of others, some of whom suggest that if you don't dig the works of John, Paul, George and Ringo.
I'd be the first to admit that my CD collection and online playlists wouldn't stand up to much scrutiny from the music police - I'd be laughed out of town when they found out that Rod Stewart, David Gray and even Lionel Richie feature heavily.
I am at the age where I know that I'll never be cool or interesting and that I don't need to impress anyone with what I am listening to this week.