Blaise Tapp: The joy of old photographs bringing the past to life
There are times when life forces you to slow down - even if it is just a little bit - and take stock.
Watch more of our videos on Shots! 
and live on Freeview channel 276
Visit Shots! now
I've been doing that a lot recently - bereavement tends to have that effect and it is perfectly fine and normal even, as long as one doesn't become too maudlin. If I've learned one thing this year, it's that memories, especially the happy ones, can sustain you through the toughest of times. Over the past two months or so I've rediscovered the joy of revisiting long forgotten memories through the medium of the old fashioned photograph.
In the digital age, where billions of images are stored away in social media galleries or uploaded onto any number of clouds, it's easy to forget about the genuine pleasure that you get from picking up a hard copy of a photograph that was taken decades ago.
I've re-remembered distant holidays and obscure relatives who were captured forever, long ago on a camera that would now belong in a museum - if such an institution that celebrated the most mundane and banal elements of the 1970s and '80s actually existed. These days, we can edit our pictures the second we take them and even hacks like me really have to work hard to screw up a photo opportunity, given that smartphones today are, largely speaking, idiot proof.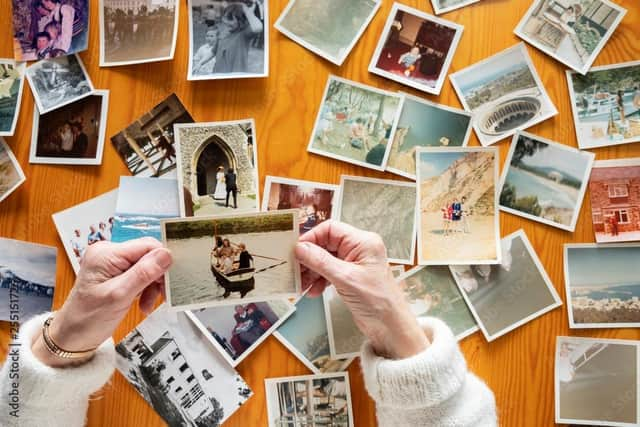 Back then, however, the definition of instant was either a Polaroid, which very few people who weren't American had, or paying a couple of quid extra to get same day film development. Flicking through mountains of individual photos and albums recently has served as a reminder of how much pot luck was involved in taking a photograph in the 20th century.
In many ways, this makes the picture more real because many of them were taken blind, meaning that, more often than not, unless an image was especially awful, it went into the album and was destined to become a family memory. What's noticeable from looking at old albums is the lack of pouting or, mercifully, selfies, which is something that makes them all the more brilliant.
There seems to be a push for us to become more digital and to own less physical stuff but that would deprive us of wonderful memories.