Blaise Tapp: I'm no eco warrior, I love driving but I love the planet more
We're roughly a year away from the next General Election and all the tiresome nonsense that goes with it.
Watch more of our videos on Shots! 
and live on Freeview channel 276
Visit Shots! now
The latest an election can be held is January 2025, but many of those in the know suspect that the nation will go to the polls in the second half of 2024. This prospect means that it won't be long before we see political leaders falling over themselves to kiss babies and make a raft of pledges which will almost certainly be broken as soon as they suspect most people have forgotten what they promised.
After a slightly barmy period of recent history when we endured three elections in four years, not having to trudge down to the local high school gymnasium on a Thursday afternoon has been something of a relief. Not that the three and a half years since the last national poll have been what anybody in their right mind can characterise as politically stable.
There's a strong argument to be had that the country is already gearing itself up for an election and the Prime Minister, Rishi Sunak, already appears to have found one of his key battlegrounds - motorists' rights. There are nearly 40 million of us in the UK after all.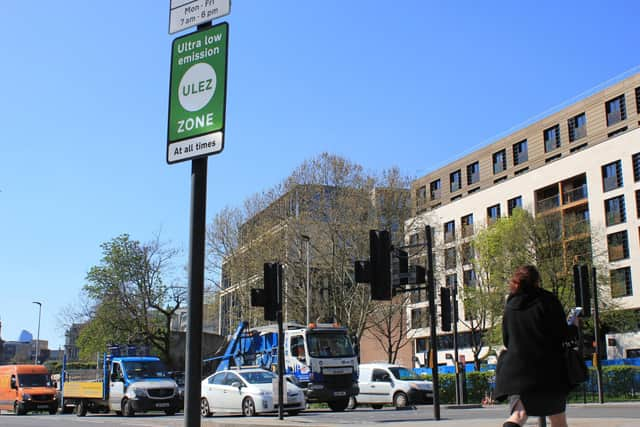 At the weekend, he said he was ordering a review of low traffic neighbourhoods (LTNs) in England, which are zones in towns and cities such as London, Birmingham, Bristol and Bournemouth where people are encouraged to walk, cycle or use public transport. This is done through the use of barriers such as bollards and industrial-sized plant pots, as well as road signs and CCTV cameras.
On announcing the review, which was perfectly timed to dominate the headlines on Sunday - typically the quietest day on the weekly news calendar - the PM said "I just want to make sure people know that I'm on their side in supporting them to use their cars to do all the things that matter to them."
The reality is that he sees an opportunity where he might just be able to appeal to a significant chunk of the electorate after a pretty catastrophic year for the Conservatives, during which time two Prime Ministers were forced from office and their national support
The surprise result from the Uxbridge by-election when the Tories retained the seat of vacated by ex-PM Boris Johnson was down to a protest by local voters who were opposed to the expansion of the controversial ultra-low emission zone (Ulez), where vehicles that don't meet a certain environmental standards are charged to enter large parts of the London region.
Even the Labour leader, Sir Keir Starmer, is getting in on the act by urging London's mayor to rethink the expansion. While I'm certainly not an eco warrior, this is a dangerous game to play, especially when you consider that it was only last week that scientists were telling us that this July was set to be the world's hottest month on record.
I know it's a difficult argument to land when places like Preston experienced three times the average rainfall last month but you can't escape the fact that global temperatures are changing.
While there is a very noisy section of society who will tell you that global warming is cobblers - they tend to be the usual suspects who have very little time for any view they consider to be mainstream. You know the sort - the Facebook ranters who will tell anyone who hasn't muted them that it's all part of a global conspiracy to make us walk everywhere and only eat pulses and yoghurt.
I love driving but I love the planet more and am genuinely terrified that those who would seek to lead us would rather put short term electoral gain over attempts to reverse a dire situation that is unfolding before our very eyes.
It's going to be a long 12 months.