Blaise Tapp: Domestic harmony is a pipedream for many couples
When Theresa May told television viewers that she and her husband, Philip, split the most basic household tasks into 'boy' and 'girl' jobs, there was a vocal chorus of disapproval from a significant and vocal section of society.
Watch more of our videos on Shots! 
and live on Freeview channel 276
Visit Shots! now
In an otherwise forgettable pre-election appearance on The One Show - the Beeb's official home of celebrity book plugs and skateboarding dogs - the couple let it be known that the then Prime Minister's husband was responsible for putting the bins out, due to his gender. Cue the outrage - which included predictable accusations of sexism, although, on reflection that fleeting telly appearance ended up being nothing more than a semi amusing footnote in a General Election tilt that has since become a textbook example of how not to run a political campaign.
There was, however, a silent majority who could absolutely relate to the domestic picture which the Mays of Berkshire painted in their own understated way. I also bet that some of those smartphone Boudicas from six years ago would gladly swerve having to squeeze one last bag into the wheelie bin when it's blowing a gale outside.
I was reminded of this storm in a chipped mug last week, when I read about the publication of the latest British Social Attitudes Survey, which informed the nation that more than three quarters of those who took part believe that domestic tasks should be split between the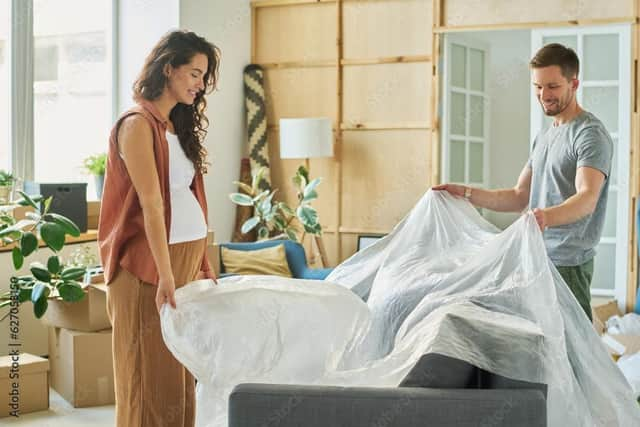 sexes. A nation rejoices after finally laying the tired old stereotype of Andy Capp to rest right? Wrong - although the survey didn't accuse men behaving anywhere near as badly as the country's most famous fictional misogynist, it did show that two thirds of women say that they do more than their fair share of washing and ironing while most said that they do most of the cooking and cleaning.
Just a fifth of men said they did most of the housework, with nearly a third admitting they do less than they should. In Chez Tapp, the division of labour is split reasonably fairly, although that doesn't stop us both occasionally moaning about us doing more than our fair share.
At ours, I am head chef and I don't really like sharing that task - partly because I find the act of cooking therapeutic following a day in front of the laptop and also because it means that, by rights, I don't have to do the ironing and the vacuuming. That's middle aged married couple logic right there and it is something that is replicated in homes across the country.
Having said that, being in charge of the wok and saucepans is currently not quite as exciting as it once was after our new household diet saw us swap olive oil for low fat spray.
Until we recently shamelessly started paying our firstborn to do it, emptying the dishwasher was the job that neither Mrs Tapp or I willingly volunteered for, because it is the most tedious task of them all. It's also the most frustrating job too if, due to it being poorly loaded, you have to soak bowls which are covered in baked on Weetabix. Of course, I'm always considered to be the prime suspect whenever evidence of this most heinous of kitchen crimes is uncovered.
Of course, I'm often accused of doing such household chores badly on purpose, in order to be banned from doing that particular task in future. Of course, I've never owned up to it and my stock defence is that we can't be good at everything, can we?
There is no chance that, even if I wanted to, I would get away with not splitting the chores, although I am frequently reminded that our washing machine is in good working order and that we have a full dirty clothes basket.
While absolute domestic harmony is merely a pipedream for many couples, not leaving a sink full of dirty pots and pans for your other half on a regular basis is never going to end well.