Blaise Tapp
The relevance of our Royal Family was the subject of fierce debate long before the dawn of radio phone-ins and the combustible talking shop that is X, the artist formerly known as Twitter.
Watch more of our videos on Shots! 
and live on Freeview channel 276
Visit Shots! now
What the Royals are really for is a bar room discussion that will have been had in the days when a pint could be paid for in coppers and smoking a pipe was considered to be the hallmark of an intellectual.
However, they do often support the most important issues and last week, the Royal Foundation, which is the Waleses official organisation, published a survey that showed 95 per cent of 16 to 24 year olds believe that their peers are having issues with their mental health. Four in 10 of those surveyed say they don't control their own emotions very well.
These findings won't come as a surprise to anyone who has any kind of contact with younger people because theirs is a generation which seems to worry more than any other. With good reason too. I mean, if the cost of living crisis wasn't bad enough, there's the prospect of having to live at home with their folks until they are 30 or when they can afford a deposit and that's before we start on what's happening to our planet, both environmentally and geo-politically.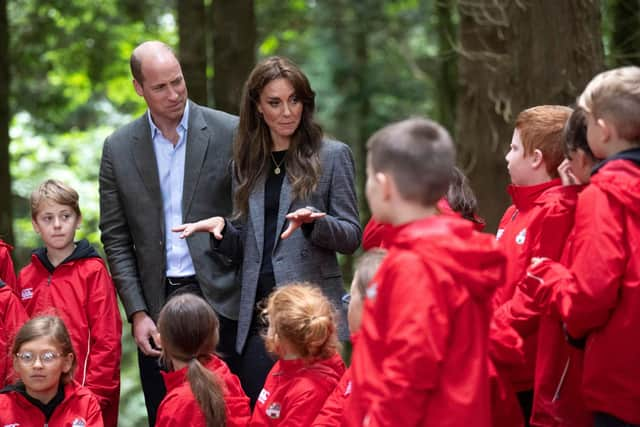 I've met teenagers who are, quite literally, kept awake at night with concerns about global warming, which is understandable when world leaders procrastinate and even backtrack on an issue which is arguably more important than any other in their in-tray.
Yet, perhaps predictably, their concerns and fears are dismissed by those generations that have come before them. On reading an article about this very subject this week, I somewhat reluctantly headed for the comments section - almost certain of what horrors awaited me. I wasn't wrong.
The fact that younger folk today have more awareness about the troubles of others than their parents and grandparents can only provide hope for the future. Rather than tut and pour scorn on those who admit to feeling vulnerable, we need to follow the lead of our younger Royals and encourage a national dialogue.
This could be one of the most significant contributions yet from the nation's most famous family.