"We keep it real and fans appreciate that": Fun Lovin' Criminals on line-up changes, new music, and Lytham Festival
Brian 'Fast' Leiser and Frank Benbini are in Amsterdam, enjoying the rays of watery Dutch sunshine before a boat trip later in the afternoon. Hot off the back of four sold-out shows, the two musical powerhouses behind Fun Lovin' Criminals, the legendary New York hip hop and rock band famed for their infectious stylings, are looking forwards to their UK tour.
Watch more of our videos on Shots! 
and live on Freeview channel 276
Visit Shots! now
"The tour's going great so far," says Fast, his captivatingly gravelly voice offset by a melodic Brooklyn twang. "It's good to be out performing; people seem to be having fun, not worrying about things, and having a great time, which is what music's all about, especially our music. We're bringing it."
Sat with him is Leicester-born percussionist Frank. "It's been a cr*ppy few years, so it's awesome to see the fans," he says. "We're so grateful; we've been going out to meet people and take selfies after the shows because we wanted that contact. Some people have said ours is the first concert they've come out to since lockdown and they've had a blast.
"That makes you feel pretty good," adds Frank. "Having fans directly in front of you telling you what it means to them is a bit overwhelming at times, but it's a beautiful thing."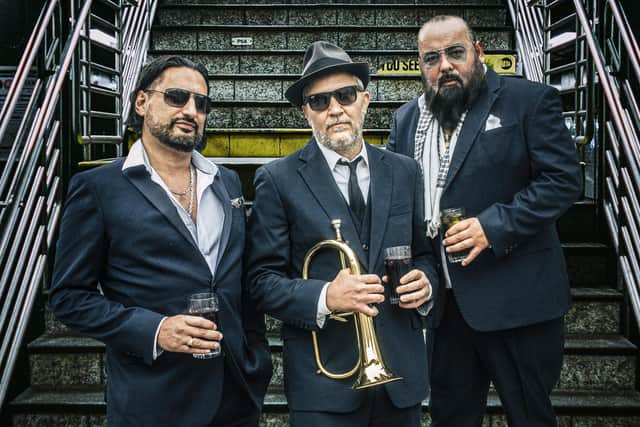 The '90s birth of FLC and modern-day changes
Fun Lovin' Criminals burst onto the scene in 1996 with the release of their worldwide multi-platinum debut album 'Come Find Yourself'. Their debut single 'Scooby Snacks', famed for sampling a cacophony of snippets from Quentin Tarantino movies such as Reservoir Dogs and Pulp Fiction, spent 17 weeks on the Billboard chart, quickly achieving gold status.
Serving up a heady combination of cinematic hip-hop, classic rock 'n' roll, infectious blues-jazz, and toe-tapping Latin-soul, the band's irresistible musical charm saw them take Europe by storm, too. Come Find Yourself spent two years in the UK charts, culminating in an infamously raucous set on the famous Pyramid main stage at Glastonbury '99.
Channelling tall tales of their aural emergence amidst the sights and sounds of the shimmering metropolis that is New York, FLC have always been smart and unique in their approach to reflecting their bustling city in their craft, imbuing their funky blend of rock, hip-hop, and blues with shrapnel-flecks of drugs, crime and existential ennui.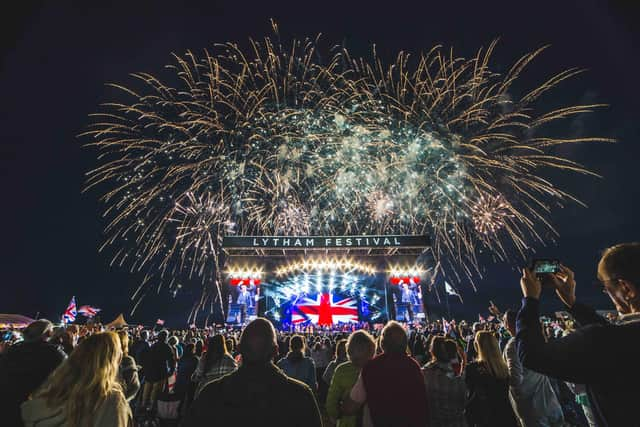 But, late 2021 saw the sudden departure of frontman Huey Morgan, with Fast later confirming that relations between the band and Morgan had become somewhat 'strained'. A reshuffle was ushered in, with charismatic founding member Fast taking over responsibilities as lead vocalist and guitarist Naim Cortazzi, formerly of the Happy Mondays, joining the band.
"The motivation behind the inner workings of Fun Lovin' Criminals for the last few years has mostly come from myself and Fast," says Frank. "We've always wanted to get ahead of everything because we love being in the studio, writing music, rehearsing, and performing, which, with the old member that's now no longer, wasn't always the case.
"It was challenging at the start when me and Fast had a serious chat about not only whether we could move forwards and if we wanted to do this, but about the reality of Fast needing to become the lead singer, which was a bit scary for a minute," he adds. "But we cracked on and our whole crew is family. We may bicker and argue, we always laugh at the end of it.
"It's a more positive unit - we're like the A-Team, I'm B.A. Baracus and Fast is Murdock! And the best thing is we've brought back songs that we never could've before because a certain someone didn't want to do it," Frank continues. "That, as we're finding out, is something the fans really love: no one wants to hear or play the same old set for years and years."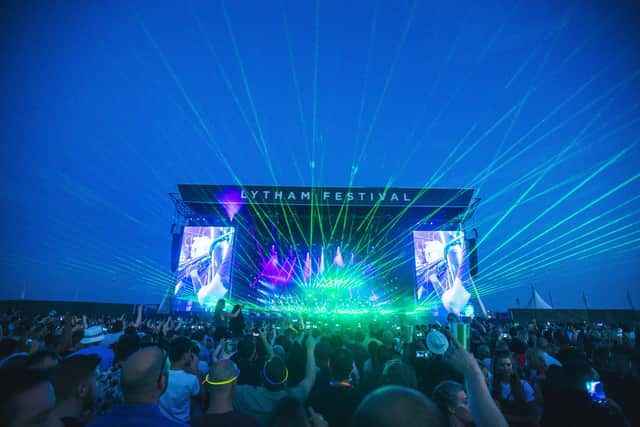 Warming up the vocal chords
What has the switch to lead singer been like, I ask Fast. "Let me tell you something right here…" he says, tongue firmly in cheek. "I don't like singers, I don't like being a singer. Listen to what it's done to my voice and my ego, which is through the roof now! Nah, it's great - it was logical for us, and it meant we could bring Naim, who's adding so much, on board, too.
"We can keep things organic and we're really happy with how things are working out," Fast continues. "It's a blessing. [The change] was a natural thing, it wasn't something we really thought about. We came with a different angle so people wouldn't focus on comparisons like 'is the band as good as it used to be?'.
"We have a big catalogue of music we want to play for everybody, but we ain't in our 20s no more and, unfortunately, we can't play four-hour shows, but we switch up five or six songs each night," he continues. "That's what's great - we can pick and choose. We're not over the hill yet, we're up on the hill."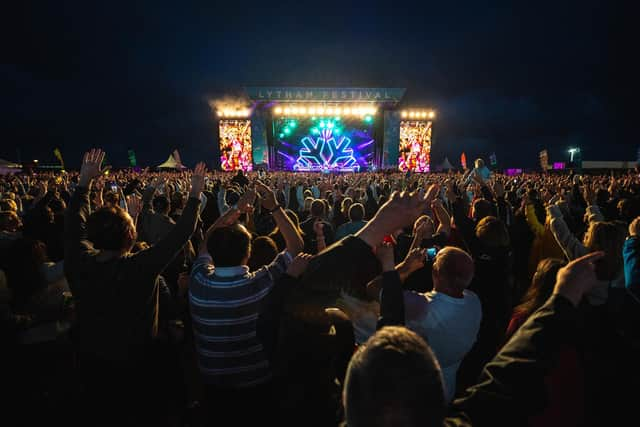 Looking to the future and a trip to Lytham
Already established as one of their city's best-loved musical exports, Fun Lovin' Criminals are also gearing up to add to their six studio albums, two cover albums, a triple live album, and various 'best-of' records, and are currently putting the finishing touches on their seventh album to be released this year.
The release will come off the back of 'The Roosevelt Sessions', the band's first EP of original music in more than a decade. A jazz-laden four-track cut sprinkled with biting political satire, nostalgic samples romanticising life in New York, and their signature world-weary commentary on rising above a life of crime, the band say the EP is a taste of what's to come.
A trip to Lancashire is also on the cards, with Fun Lovin' Criminals on the bill at Lytham Festival as part of the line-up with headliner Jamiroquai on the opening night of Wednesday June 28th
"It's now fun to get in the groove out on the road and play for fans," says Frank. "It's very organic and there's a mutual respect there, even though it may be hard work because we're all at a certain age now where we need to cut off the partying and get some sleep so we're ready to do it all over again the next day!
"It's so fulfilling to know our music is still resonating," he adds. "Fans tell us they grew up with this song and walked down the aisle to that song, and their kids are being brought up on our music. That's super special and creates a real connection. We're part of their DNA and, while we don't take things too seriously, we know it's a blessing."
Fast agrees. "We love doing shows in England, so we just want people to know we're Fun Lovin' Criminals and we're rippin' and roarin' through your town," he says. "We're looking forward to Lytham too - when you play a festival, you're playing for fans of other bands, so it's an opportunity for new people to hear your music.
"Then they check you out, stream your songs seven thousand million times and we get paid $10," he says as Frank guffaws in the background. "That's why we've got our own cell phone farms out in the sticks near Leicester - 400 children in a warehouse just streaming our music on Spotify 24/7 just to get those numbers up."
"It makes you laugh, you have these bands who have never released an album or a single, but overnight they have four million followers," Frank adds, laughing. "Come on man, can't people see this is a big ploy? Next, they'll be having AI write their songs for them, but it'll fall apart. If it's not real, it's not worth messing with."
Fast jumps in "We keep it real, that's the thing," he says. "And the fans appreciate that."