Lancaster Litfest presents fantastic series of poetry and literature events this weekend
Lancaster Litfest's 2023 autumn weekend begins today (Thursday, October 5) bringing a fantastic series of poetry and literature events to brighten the darker evenings.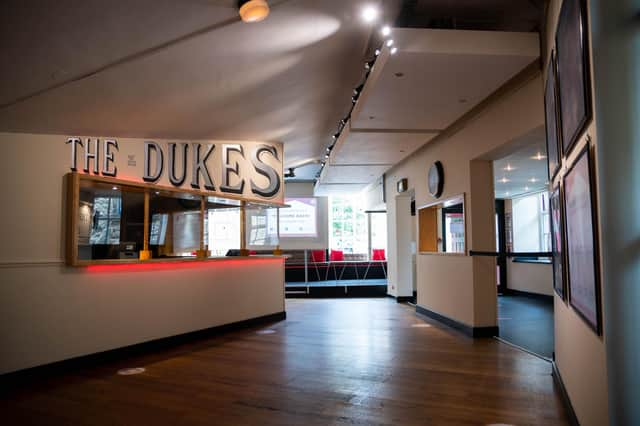 Poetry-lovers are well represented, with Caroline Bird launching the festival on National Poetry Day with a carefully curated exploration of this year's theme of 'refuge', with readings from 15 emerging local and regional poets selected by Caroline from among the 250 submissions to the Litfest Poetry Mosaic.
Two of Britain's most interesting poets, Polly Atkin and Kim Moore, will meet to talk about their prize-winning poetry collections and their recently published prose books, while the four 'Poetry Pamphleteers' – Litfest's own Natalie Sorrell Charlesworth, together with Neil Curry, Roshni Gallagher and Dan Power– will present new short collections of their work: fresh and original, they explore diverse contemporary themes through strikingly different approaches, from traditional lyrics to a clever dialogue with ChatGPT.
In conjunction with Lancaster University, Litfest is also delighted to welcome Georgi Gospodinov, winner of this year's International Booker Prize, who will deliver the third Lancaster International Fiction Lecture online.
In this lecture, which promises some fascinating insights into his writing processes, Gospodinov will delve into the themes of his prize-winning novel Time Shelter, exploring the power of nostalgia to throw a spanner into 'clockworks of time', and will celebrate how fiction as an international artform can transcend language.
Together with fiction from Jo Baker and James Clarke, a masterclass on crime-writing from best-selling MW Craven and history from Nicholas Radburn, Litfest's Autumn Weekend promises to warm your cockles on these autumnal days! You can come along to one of our welcoming venues at The Storey and The Dukes to watch live and meet the authors, or join us online via the Crowdcast livestream – whichever suits you best. Events are also available to watch online on 30 day catch up. And even better, all are free/pay what you can!
All Litfest events will be available on Crowdcast for 30 days after the festival ends.