Heysham dog owner's warning to others after grass seed nearly kills her pup
A dog owner from Heysham says her pup nearly died after inhaling or ingesting a grass seed.
Watch more of our videos on Shots! 
and live on Freeview channel 276
Visit Shots! now
Carol Tucker, 55 and her partner Garry Mooney, 45, from Heysham, had to rush their 16-month-old whippet pup Skyla to a vet's hospital in Durham for treatment and when vets opened her up they found the culprit was a grass seed she had inhaled which caused a serious and potentially deadly infection.
Carol said: "Skyla was admitted to hospital on August 9 with suspected meningitis.
"Her condition was getting worse she was sleeping all the time and her breathing was rapid, they sent tests off and said it was meningitis and IMPA .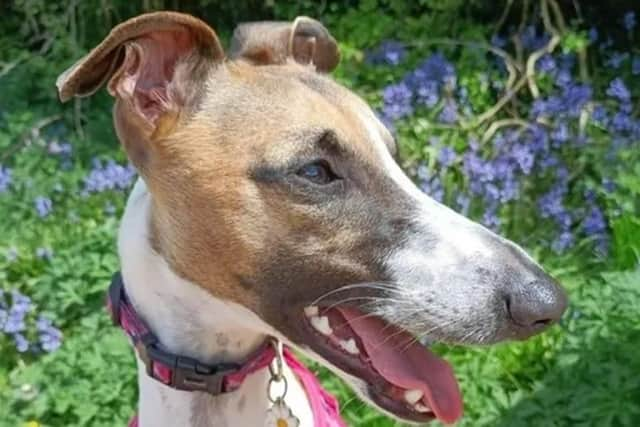 "Two days later the tests were negative and she was fading.
"She has lost 2.5 kg which for a small whippet is a lot, they were unable to find what was wrong and suggested either euthanasia or a referral to another hospital where they could carry out further tests and get results quicker - the first was never an option.
"The vet hospital in Durham ran tests and scans but said the steroids she was on for the suspected meningitis were masking the results so they would need to keep her in.
"The next day her chest filled with fluid and she needed emergency surgery to install a chest drain and a CT scan.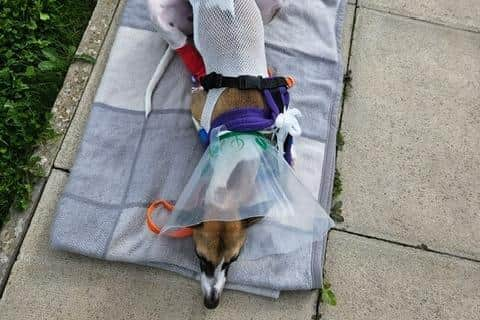 "When they opened her up they found the culprit - a grass seed that had entered her oesophagus and exited caused an abscess and had then caused a serious bacterial infection of a type still unknown and being cultured.
"They had to remove half her lung and the sac around the heart has been damaged and partially removed.
"It will be a long road to recovery and this week she had a relapse so our journey is far from over but she is back home now recuperating."
Carol said Skyla's whippet family set up a go fund me page to help with the cost of her treatment and members of the whippet family from around the world have donated money.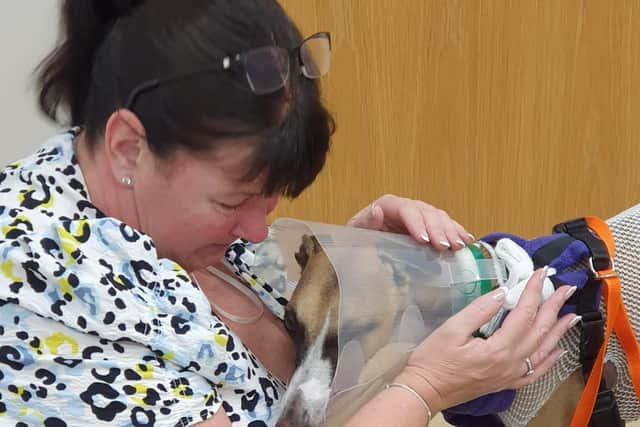 Carol said: "The group members have supported us throughout this. We were sleeping in our car at the vet's hospital in Durham and the money donated has pretty much covered the costs so far.
"We've had so much wonderful care from the vet team we can't ever thank them enough.
"She is such a brave pup that has pulled through. She has fought and fought and we are going to fight with her.
"She has gone through this whole ordeal for a grass seed.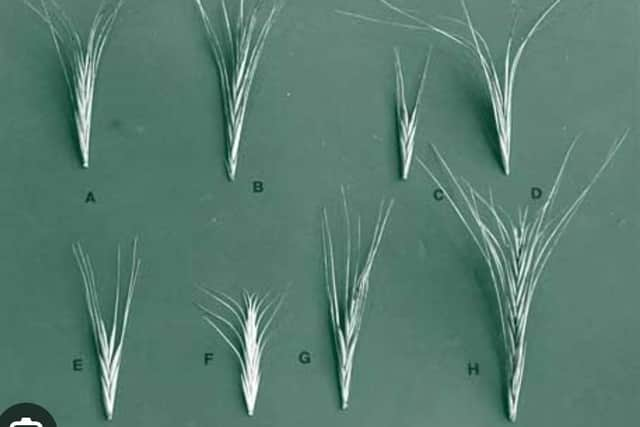 "We want the information out there to dog owners about these grass seeds so they can get the appropriate treatment for their pets.
"She only walks locally in Heysham but I don't know where it has come from.
"The grass seed can also be in baskets or tubs in the garden. We were told that this year is a particularly bad year for them.
"We just want to make other dog owner's aware of the dangers of grass seeds, not just the cost but the damage and potential life threatening risks."