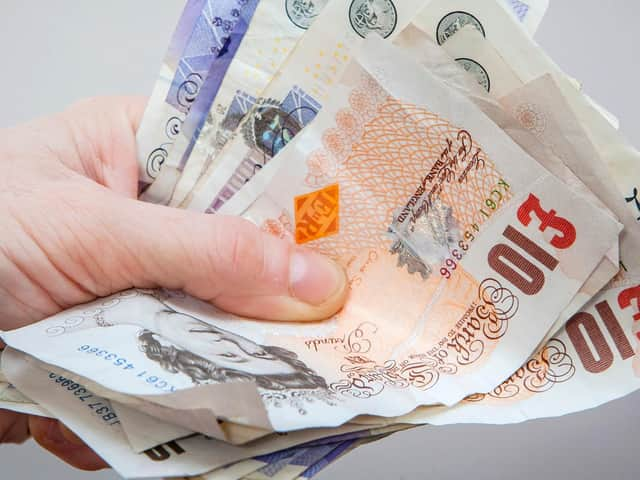 Modern British men now spend more on styling their homes than women, according to a new poll.
New research has discovered the average male forks out £1,304 a year on soft furnishings, scented candles and homewares, whereas women spend slightly less at £1,141.
The poll shows a generational shift, with 87 percent of men saying they are far more interested in home decor and domesticity than their father's generation ever were, with 37 per cent of them stating their own dad would never have taken an interest in the style of the home.
In fact, nearly half of British males (47 percent) reckon they now have a better eye for style than their partner, with a further eight in ten (85 percent) saying they are actively involved in all aspects of the interior design of their home.
48 percent of men now regularly shop for scented candles, while 54 percent purchase cushions - and 47 percent choose pot plants to make their homes more attractive.
The poll by British wallpaper manufacturer Graham and Brown for International Wallpaper Week (2nd 8th October 2017) also found that the average male will shop for things for the house at least three times a month with artwork, throws and fresh flowers also among the top purchases.
But blokes' input comes at a cost, with three in ten men (30 percent) having experienced a dispute with their other half in a furniture shop or DIY store because they couldn't agree on something.
The poll of 1,500 adults also revealed one in five couples (20 percent) also regularly argue about how to make the bed correctly, with 14 percent having even argued over where to hang a picture.
Which wallpaper to choose, which towels to use when guests come, and failing to plump sofa cushions were among the other common fallouts couples face, the poll revealed.
Surprisingly, above half of men (53 percent) even said they spend more money on things for their home than they do on technology, clothes and nights out.
While over eight in ten of the single men polled (85 percent) believe they are much more likely to attract the opposite sex if they have a stylish and well put together home.
Alan Kemp, Head of Marketing for British wallpaper manufacturer Graham and Brown, said: "It's been our experience that women are more involved with the interior styling of family homes than men are - but this research reveals that this isn't always the case, and in fact British men are more involved in choosing items like wallpaper, soft furnishings and homeware than ever before."
A further 35 percent said the only aspect their father would get involved in would be the practical side like painting walls, hanging wallpaper or assembling furniture.