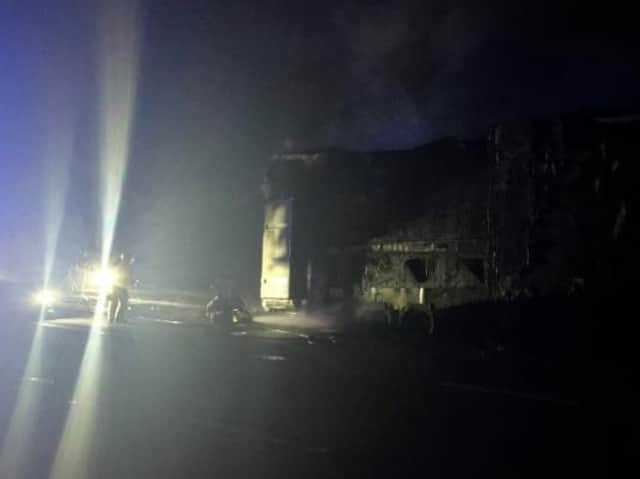 The remains of the lorry which caught fire on the M6 (Photo: Highways England).
Fire crews were called to the blaze just south of Forton Services just before 8pm last night.
Police and Highways England shut the northbound carriageway between junction 32 at Broughton and junction 33 at Galgate.
Traffic was also unable to access the M55 for Kirkham and Blackpool.
M6 is now open again after 13 hours following lorry fire and emergency resurfacing (Photo: Highways England).
The blazing wagon was extinguished, but the fire caused damage to the road surface.
Emergency re-surfacing work was carried on throughout the night and the motorway finally re-opened just after 9am."
A diversion was put in place taking northbound vehicles off the motorway at Broughton and directing it up the A6 to rejoin the M6 at Galgate. But the weight of traffic this morning caused delays.