Lancaster medical book club which carried out public dissections of criminals executed at Lancaster Castle celebrates 200th year
Events to celebrate one of the country's oldest 'learned societies' were held on Saturday – exactly 200 years to the day since Lancaster Medical Book Club was founded.
Watch more of our videos on Shots! 
and live on Freeview channel 276
Visit Shots! now
A plaque was unveiled in Market Square on the site of the first Book Club meeting – the Royal Oak pub – now TK Maxx - followed by a well attended public lecture and celebratory dinner.
A special beer was produced by Lancaster Brewery to mark the occasion and an anniversary edition of Morecambe Bay Medical Journal has also been published.
Lancaster Medical Book Club, now known as Lancaster & Morecambe Medical Book Club, was founded on November 11, 1823, primarily to share the expense of medical text books but today, has more of a social function for local medical professionals.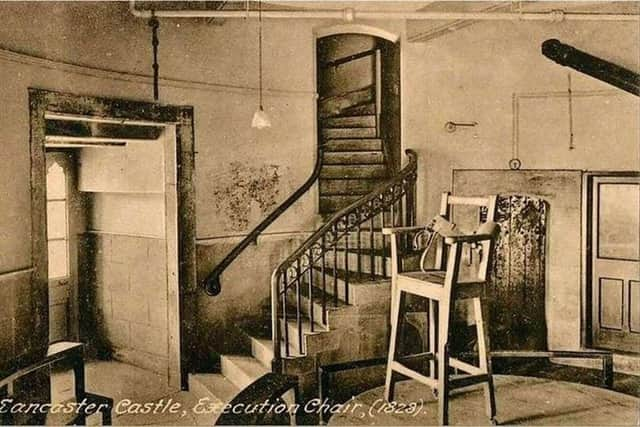 There are currently around 200 club members and any doctor living or working within the Lancaster, Morecambe, Carnforth and Garstang area can join.
There's also a small number of non-medical members.
"Very few provincial medical societies have survived continuously for 200 years so for Lancaster and Morecambe Medical Book Club, this is an important and historic milestone," said retired orthopaedic consultant and committee member, Mr Bryan Rhodes.
The Club library retains many of its original books, the oldest dating back to 1737, and it has links to Lancaster Health and Medical Museum Collection which is looking for a permanent home to display its many fascinating items.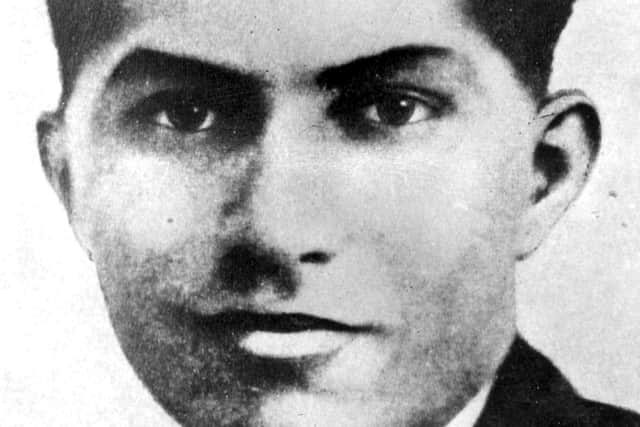 Lancaster's Civic Vision, which is helping to find a home for the collection, also supported the Club's new plaque.
"Civic Vision are delighted to have been involved in commemorating the Book Club and this remarkable event," said David Morgan, Civic Vision's deputy chair.
"When the original Lancaster Civic Society was formed in 1967 it had as one of its prime purposes to maintain and promote the heritage of our city and Lancaster Civic Vision maintains this tradition.
The centre of Lancaster has more listed buildings than anywhere else in the North West of England with the exception of Liverpool - but extends it to cover the whole of the Lancaster and Morecambe district where there is an abundance of important historical, interesting and unique buildings."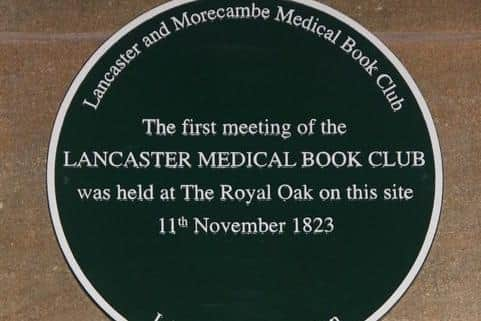 The first meeting of Lancaster Medical Book Club 200 years ago was chaired by Dr David Campbell and the lecture named after him in the special bicentenary year was presented by Prof Gareth Williams, Emeritus Professor of Medicine at Bristol University.
Edward Jenner, who discovered the vaccine for smallpox, was the subject of his talk to a packed Storey Institute Gallery.
Jenner died in the year Lancaster Medical Book Club was founded and although his vaccine was groundbreaking, smallpox was not said to be eradicated until 1980 so past members may well have had to deal with it.
The club's history also involved carrying out public dissections on bodies of criminals executed at Lancaster Castle and another grim aspect of the club's past is one of its most notorious members, Dr Buck Ruxton, the Lancaster GP who murdered his wife and maid in 1935.