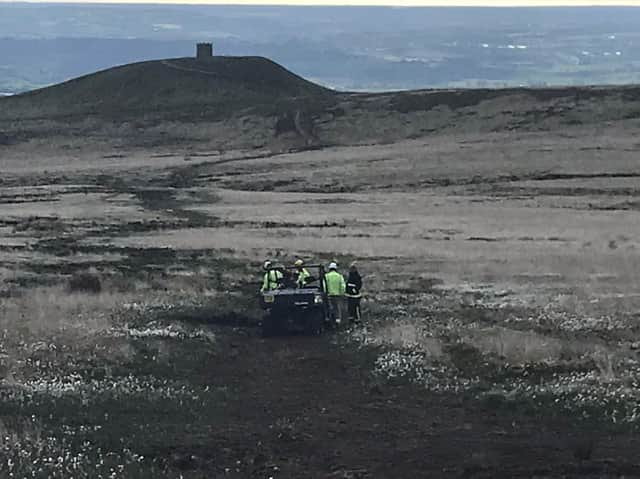 Fire crews tackled a moorland fire on Winter Hill and prevented it spreading yesterday (May 11). Pic: Shaun Walton @Walton_FIRE
Firefighters from Lancashire were among three engines called to Winter Hill yesterday afternoon after a fire was spotted on the moorland.
The fire, which grew to around 2 square metres, had been embedded in deep seated peat which had made it difficult to extinguish.
Crews from Preston and Greater Manchester remained on Winter Hill for more than an hour before the fire was brought under control.
Lancashire Fire and Rescue Service said the cause of the fire has not been established.
But the service's chief Wildfire Tactical Advisor, Shaun Walton, has suggested that the cause is "most likely deliberate".
A fire service spokesman said: "We were called at 3.44pm yesterday and three fire engines from Lancashire and Greater Manchester went to the fire on Winter Hill.
"The fire was 2 square metres of deep seated peat. The fire was extinguished and crews were at the scene for just over an hour.
"The cause of the fire has not been established."