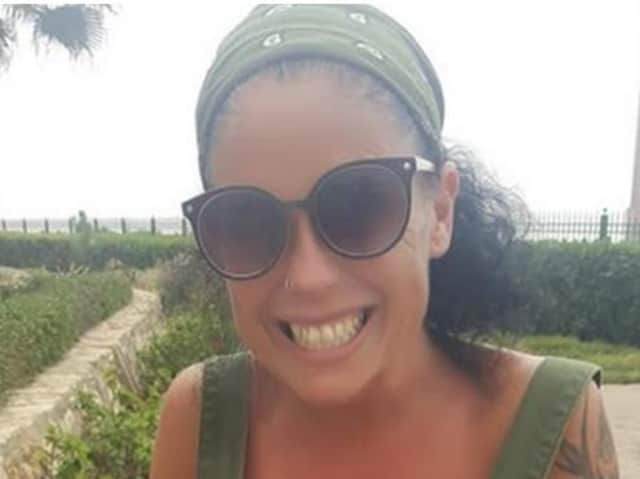 Antonia Shepherd lost control of her car in heavy rain.
Antonia "Toni" Shepherd, 38, from Lostock Hall was powerless to control her Kia Sportage once it started to spin in the outside lane of the M61 at around 80 mph, according to an accident investigator.
Coroner Richard Taylor was told the vehicle had been overtaking a lorry when it suddenly lurched to the left and began to spin, crossing the carriageway and ploughing up the embankment.
It crashed into a fence, causing one of the posts to puncture through the car. She sustained massive trauma injuries and died instantly.
The inquest was told the car may have spun due to Ms Shepherd trying to over-correct her steering in the conditions and losing control.
The accident happened around lunchtime on June 28 during a torrential downpour. The car had been travelling southbound close to Bolton West (Rivington)Services.
Ms Shepherd, who was mum to three girls and a boy, was described as a "much-loved daughter, sister, partner and friend," by her family after the crash.
A statement said: "But her most important role in life was as a mother to her four children.
"Toni was a ray of light in the lives of all who knew her and she was so kind-hearted and trusting seeing the good in everyone. She's been taken from us far too soon and at a time when she was at her happiest."
Coroner Richard Taylor concluded she died as a result of a road traffic accident.