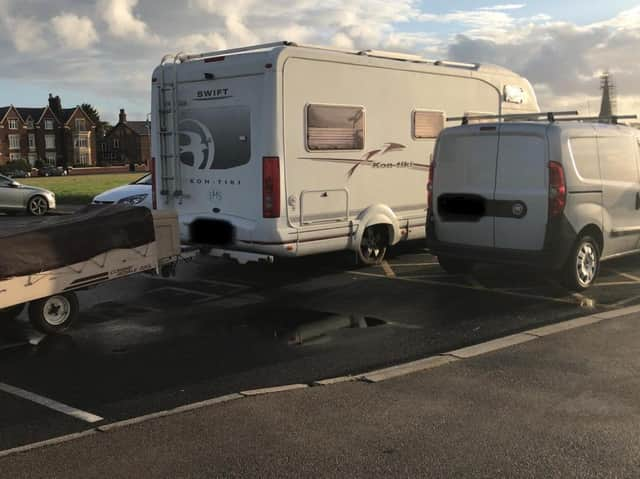 An image of the inconsiderately parked vehicles was shared on Twitter.
A spokesman for the Lytham St Annes RNLI said today (September 5) the team's inshore lifeboat (ILB) had been left unable to launch due to the positioning of the van and caravan, which were both on hatched markings. The caravan had a trailer blocking a section marked "keep clear".
Fortunately, the boat was not needed - but an image of the vehicles was shared online encouraging others to be more considerate.
Posting on social media, the RNLI spokesman said: "A reminder to please consider your parking choices carefully.
"This morning our ILB at Lytham St Annes would not have been able to launch if required due to one vehicle parking in the hatched area and the other vehicle with trailer totally blocking the 'Please Keep Clear' area."
They later added that the owners, who had been sleeping, were "spoken to" by the team.
Obstructing emergency workers, such as RNLI volunteers, when they are responding to an emergency is an offence punishable by a fine of up to £5,000.