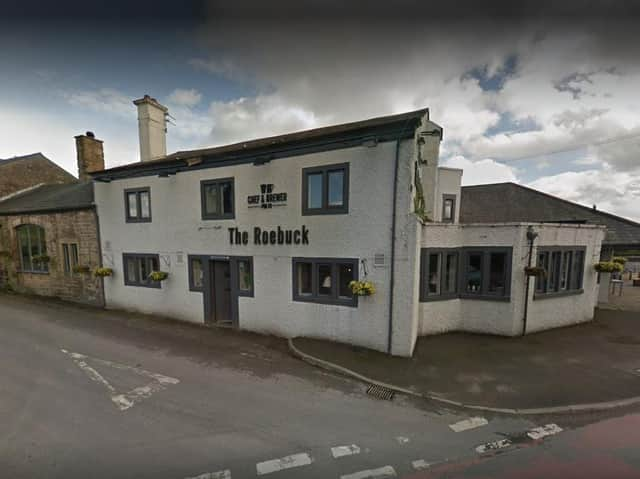 The Roebuck in Garstang Road (A6), Bilsborrow, near Garstang
Emergency services rushed to the scene after a loud 'explosion' rocked the Roebuck pub in Garstang Road (A6) at around 12.30pm (May 12).
The mystery 'explosion' had caused a window to shatter at the front of the pub, facing the junction of the A6 and Bilsborrow Lane.
Police closed the road for around 45 minutes whilst fire crews from Fulwood and Garstang investigated what had happened.
It was soon established that the 'explosion' had been caused by a tyre which had blown out on a passing wagon.
No injuries have been reported and the fire service logged the incident as a false alarm.
Concluding their investigation, Lancashire Police said: "Looks like a lorry's tyre has blown out. Fire Service called us. Road was closed for a short time."
It is not clear at this stage whether a piece of the deflated tyre has shattered the window, or whether it has been damaged by the sheer force of the blowout.
The Roebuck's relieved manager said she had feared there had been an explosion inside the pub after she first heard the blowout.
Katrice Denby said: "We thought it was a possible explosion as the lorry carried on driving, but after investigation from police and fire brigade it was deemed pure impact from tyre blow out.
"Luckily we were closed and no one has been injured."
Greene King, which owns and operates the Roebuck, has been approached for comment.