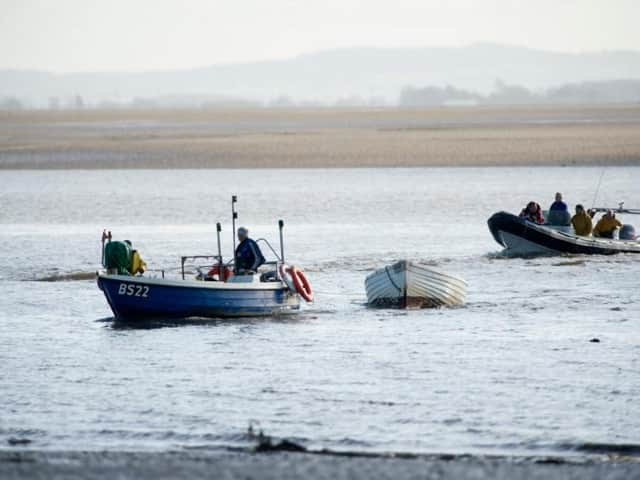 Ribble Estuary
The Blue Marine Foundation has identified 10 coastal areas that it believes could be turned into designated national parks in the next 10 years, conserving natural wildlife and providing for the local economy through increased tourism.
They said: "National parks on land have been found to be important to 90 per cent of people - their value is well recognised. By contrast, the way in which we communicate the value of the sea through many designations can be hard to understand. An important part of the picture - encouraging stewardship by connecting people with greater understanding and appreciation of what's under the sea - feels unfinished. With a comprehensive network of marine protected areas now in place, the time is right to bring them to life for the public and celebrate the marine species, habitats and heritage they protect."
Morecambe Bay the Ribble Estuary and Solway Firth on the Scottish border were noted as being of particular interest in the North West.
Morecambe Bay by Kathleen Marsden
"The combined cultural maritime heritage and natural beauty of this area are worthy of consideration for National Marine Park status with landscape value recognised in two coastal areas of outstanding natural beauty and over 90 per cent of the North West coast within a marine protected area," the charity said.
Dr Emily Baxter, of Living Seas North West, said: "Championing special places and wildlife in our seas is extremely important, it is something that The North West Wildlife Trusts do for our Irish Sea on a daily basis.
"However, to really bring our seas back to life, we need to make more progress with actively managing, enforcing and monitoring the network of marine protected areas around our coasts that have been created over the past 10 years. To make our seas better and healthier for both people and wildlife, we also need to make sure that some of these areas become highly protected marine areas, the 'gold standard' of protection, which will ensure that our most precious wildlife is protected from all damaging activities."
The UK's first national marine park is currently being developed in Plymouth to the tune of £12m. This includes an underwater webcam network, a virtual underwater tour of marina wildlife, wild swimming and snorkelling trails, land-based marine observation posts, improved public access to the sea, and a fresh team of specially-trained marine park rangers to educate local schoolchildren with extracurricular activities.
WHAT CAN MARINE PARKS ACHIEVE?
According to the Blue Marine Foundation, the main benefits of establishing marine national parks in British seas include:
- Celebrating the country's natural and cultural maritime heritage
- Improving people's health and wellbeing
- Promoting a better understanding of marine life
- Building support for conservation
- Creating tourism opportunities
- Improving local pride in the environment