£54.7m flood defences: This is how work to protect 5,000 homes is progressing in Broadgate and Lower Penwortham
It's almost a year since work started on a £54.7m scheme to keep 5,000 homes and businesses safe from flooding in Preston and South Ribble.
Watch more of our videos on Shots! 
and live on Freeview channel 276
Visit Shots! now
The Environment Agency has been working alongside local councils for more than four years to develop the scheme, which includes new defence walls and embankments on the River Ribble around Broadgate and Lower Penwortham.
The plans will also see existing defences refreshed and the use of glass paneling to maintain river views.
Construction of phase one is expected to be complete by the end of 2024.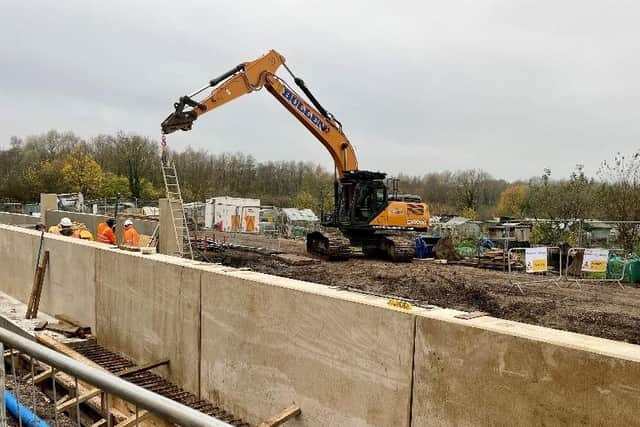 So, what's been done so far?
Installation of the new flood walls around Penwortham Bridge Methodist Church has been completed. Reinstatement of the grounds around the church and the allotments are also complete.
A new embankment along Golden Way, close to the Penwortham Residential Park, has been constructed.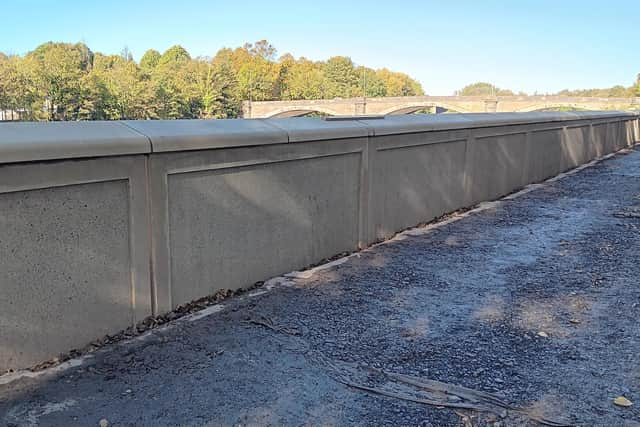 Around 600 new trees have been planted at Golden Way as part of the Environment Agency's commitment to mitigating the loss of trees due to construction. In total, around 11,000 trees are expected to be planted.
Improvements to the embankment under Network Rail's West Coast Main Line have been completed, improving flood protection for the nearby St Mary Magdalen Primary School and other properties.
Enabling works have been completed in and around the Riverside Road area, this includes sewer diversion and strengthening, electricity cable diversions, and moving of street lighting. Construction works have commenced; once piling for the foundations is complete, construction of the flood walls will follow.
A 200m embankment along the river behind Margaret Road is currently being built, requiring around 22,000 tonnes of clay and topsoil to complete. A new culvert has also been installed in this location.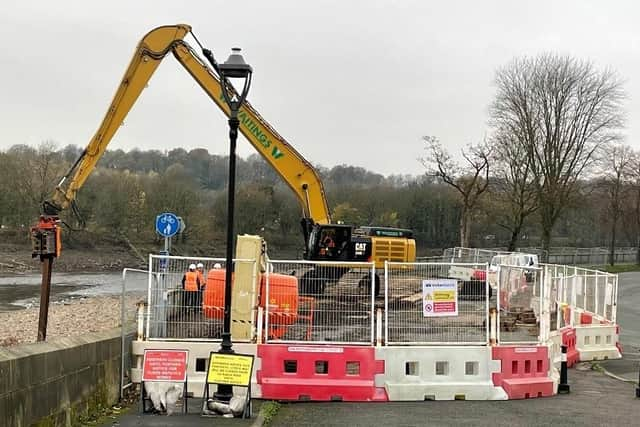 Once work is completed in the Margaret Road area, construction of the new wetland habitat at Ribble Sidings will commence. It is currently scheduled to be opened to the public by Autumn 2024.
Broadgate and Riverside, Preston
Enabling works have been completed along Broadgate and Riverside, including sewer strengthening and electricity cable diversions.
All piling works are complete along Broadgate and foundations are in place for the new wall.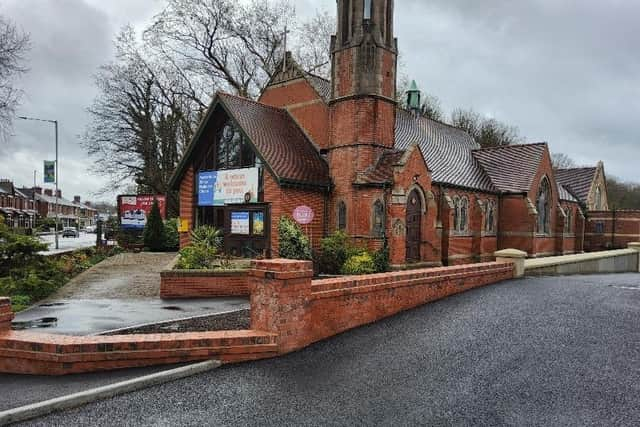 Installation of the new flood walls along Broadgate is ahead of schedule and is expected to be completed before the end of the year. It was originally scheduled for completion at the end of March 2024. Over 500m of flood wall has been installed to date.
The riverside pavement along Broadgate is expected to reopen before the end of 2023. Planting and reinstatement at Broadgate Gardens are expected to take place Spring 2024 before it is reopened.
A new Redi-rock revetment near Penwortham Old Bridge, which helps strengthen the riverbank, has been completed and is starting to 'green up' with vegetation, helping to blend it into the riverbank.
Construction along Riverside was delayed in July 2023 due to unexpected ground conditions being encountered, which prevented sheet piling from commencing. This issue has now been resolved and piling recommenced along Riverside on October 4.
Once the sheet piling is completed along Riverside, construction, including the removal of the existing wall, new foundations, pile capping, wall and glass panel installation, and reinstatement will continue until Summer/ Autumn 2024.