Preston to form 'people's jury' to help decide how city should tackle climate change
A group of Preston residents will get the chance to help shape the city's climate change policies next year as part of a citizens' jury.
Watch more of our videos on Shots! 
and live on Freeview channel 276
Visit Shots! now
The People's Climate Jury will be made up of 30 Prestonians who will gather for a series of workshops at which they will hear from a range of speakers on the subject of global warming. They will then deliberate over what they have heard before making recommendations about the part Preston should play in responding to a worldwide challenge.
Members of the jury will be chosen to ensure that they are representative of the city's population. An advisory group, made up of representatives from the local community and public and private sectors, will agree the demographic profile to be used as part of the selection process.
It was agreed at a meeting of the full council last month to downsize the project from a previously-proposed climate assembly – which could have incorporated as many 200 participants – to the smaller jury model. The jurors will take part in eight sessions across a two-month period and will be supported with costs including childcare and transport.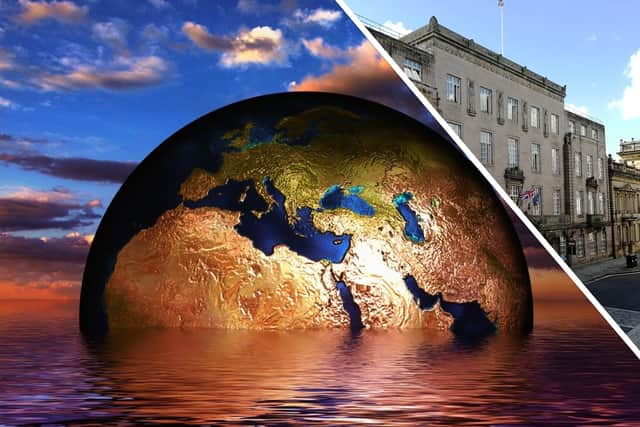 Climate juries and assemblies have been used by local authorities across the country – including in Lancaster – in an attempt to give local leaders a true reflection of the green policies that their populations would be content with their local leaders pursuing.
Shared Future, a not-for-profit community interest company, has been appointed by the city council to facilitate the Preston climate jury. A report by the organisation describes climate juries and assemblies as a "people-powered response to the climate emergency", which can give politicians "a robust mandate…to take action".
It adds: "Enabling a wide range of viewpoints, beyond those already highly engaged with the climate emergency, will mean climate policies are more likely to be fair [and], as they have been…based on recommendations made by fellow citizens, they are also more likely to be publicly acceptable and perceived to be fair."
Carol Henshaw, Preston City Council's cabinet member for climate change, told the meeting at which the jury option was approved that those sitting on it would be from "a real…cross-section of Preston".
"[They] will help…in the decision-making process as to how we will become net zero…by 2030. Part of declaring a climate change emergency [in 2019] was to bring people on our journey with us and this is the way we're doing it.
"We're not stuffy people sitting in an office, totally separate from our communities," Cllr Henshaw added.
Jurors will deliberate over either a single question or set of questions, which can be as broad or narrow as the setter dictates. The Shared Future report notes that the choice and style of question will influence whether the deliberations are "more open" or restricted to "a tight, specific set of scenarios or policy options".
The city council had already set aside £40,000 for its climate assembly plan – to be funded from a £1.36m cash pot created for climate change action in the city from Preston's total £5.2m allocation from the UK Shared Prosperity Fund (UKSPF). However, the move to a climate jury – and the need to ensure a representative demographic sample amongst the smaller group – means an extra £10,000 is now required for the project, which has been transferred from other UKSPF activity in the city.
In a statement after the council meeting, Cllr Henshaw added: "We face some very difficult challenges over the next few years and it is of critical importance that we make the right decisions that will have the most impact on the climate, for our residents and our communities.
"The best way to do this is to listen directly to our people – find out what the important issues are locally and find local, practical solutions that work for Preston.
"Preston is committed to becoming carbon neutral by 2030 by working with our city partners, other local institutions and community groups, and to working together towards a shared common goal."
More information on the selection process for the Preston People's Climate Jury will be published later this year, with the jury expected to convene sometime in 2024.