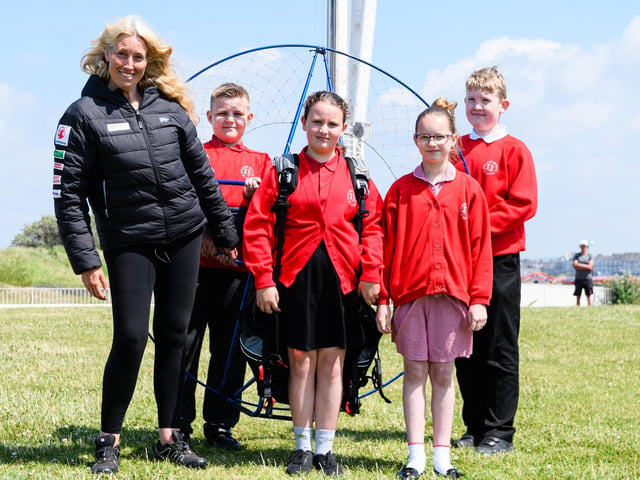 Sacha Dench the Human Swan with year five pupils from Rylands Primary School and the paramotor (l-r) Leon Lowther, Lillie Rose Watt, Destiny Louis, Jacob Pinder. Photo: Kelvin Stuttard
In pictures: Human Swan lands in Morecambe as part of Round Britain Climate Challenge
Sacha Dench, also known as the Human Swan, visited the Eden Project North site in Morecambe as part of the Round Britain Climate Challenge, her daring paramotor flight to circumnavigate Great Britain.
Thursday, 1st July 2021, 3:45 pm
Children from local schools representing the Lancaster and Morecambe Pupil Parliament were there to speak to her about the expedition.
The 3,000-mile expedition will travel anti-clockwise around the country, ending back in Glasgow about six weeks later.
Sacha is travelling by a wind and green electricity-powered paramotor.