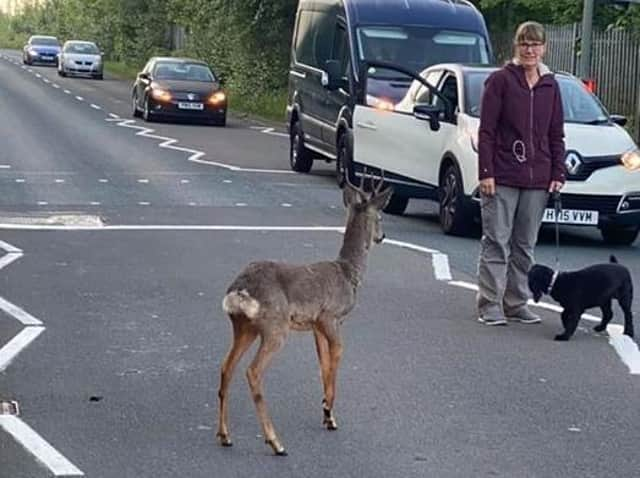 The deer with a suspected broken leg stopped traffic on Tom Benson Way early this morning (May 27). Pic credit: James Calderbank
Stunned motorists slowed down as the roe buck gingerly stepped into the road near a pelican crossing at Savick Brook in Ingol at around 6am.
It then stood motionless, suffering from a suspected broken leg, as traffic came to a complete stop in both directions.
Police attended and closed the road whilst a vet was called to the scene.
The deer was escorted safely off the road, as motorists patiently waited to resume their journeys.
The Post is making enquiries to find out whether the deer has survived or had to be humanely dispatched by the vet.