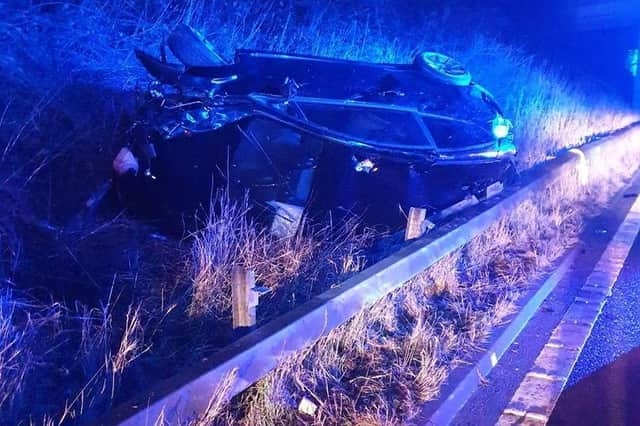 Lancs Road Police shared this image on Twitter of an upturned vehicle on the wrong side of the crash barrier on the M6.
Lancs Road Police shared an image on Twitter of the vehicle laying on its side on the wrong side of an M6 crash barrier after an accident in the early hours of Bank Holiday Monday.
Officers said that the incident had happened near Lancaster.
In their Twitter post, @LancsRoadPolice said: "The advice about getting behind the crash barrier if you have a collision or breakdown was taken a little too literally by this driver on the M6 near Lancaster...luckily no one seriously injured."