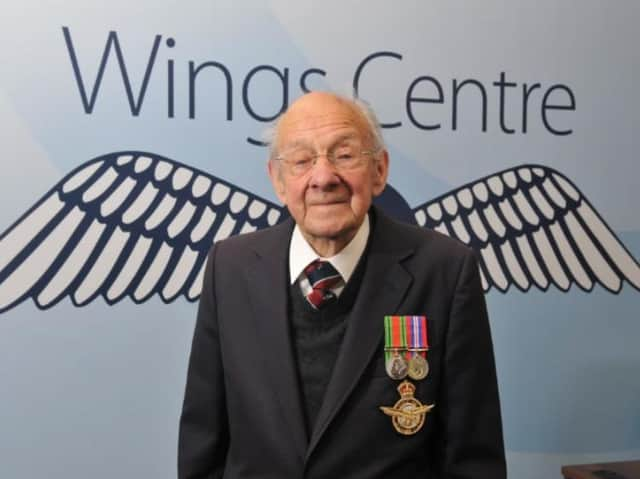 Albert at the presentation of his wartime medals four years ago.
Albert Pemberton-Sheen (inset) taught Second World War pilots to fly night-time combat missions and only received his service medals four years ago - 72 years after he left the RAF. He died in hospital after a short illness.
His grandson Andrew Davies described Albert, of Tulketh Road, Preston, as "the loveliest person I have ever known."
He went on: "He never said a bad word about anyone and was always so humble. I never knew my father, so my granddad was like a father figure to me. "
Albert was born in Liverpool in 1921 and became an engineer by trade, a tool setter in a factory which made parts for Halifax bombers.
He joined the RAF in 1942 after a bomb landed in his back garden on Merseyside.
He served in Africa, training newly recruited pilots to drop bombs and take off and land in the dark. During the war he clocked up an incredible 802 flying hours.
He worked in the finance team at Deepdale in the 1970s when Bobby Charlton was the team manager.
His funeral will be next Friday, with an RAF flag draped over his coffin.