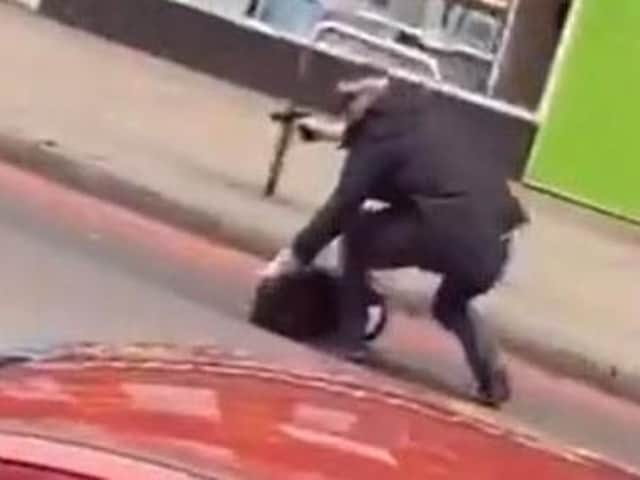 Screengrab from video taken with permission from the Twitter feed of @gullyyt of an armed police officer on Streatham High Road (Picture: Gully/PA Wire)
The incident happened at around 2pm on Streatham High Road.
The Met Police has said: "Three people are known to have been injured in the Streatham attack earlier this afternoon. One person is at hospital in a life-threatening condition. We are in the process of informing their family.
"A second victim was treated for minor injuries at the scene before being taken to hospital.
"A third victim has been taken to hospital – their condition is not life-threatening."
He said: "I was crossing the road when I saw a man with a machete and silver canisters on his chest being chased by what I assume was an undercover police officer - as they were in civilian clothing.
"The man was then shot. I think I heard three gun shots but I can't quite remember."