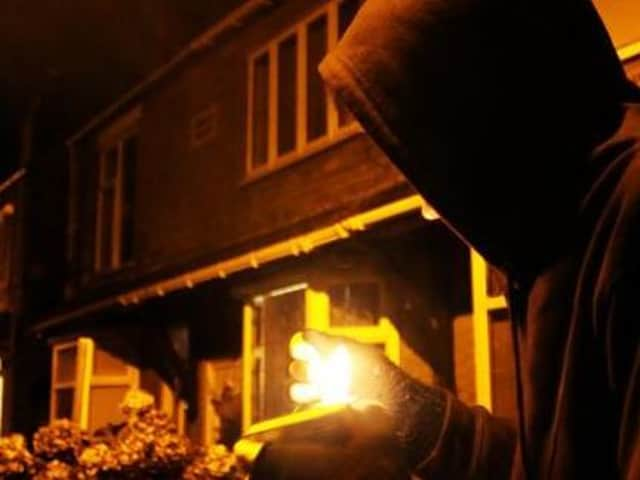 Reports claim that gangs of youths have been letting off fireworks in and around the Ashton area
One concerned parent, Sian Wadsworth, from Ashton Bank Way, has a nine-month-old baby boy. She said: "I get so worried. I certainly wouldn't walk out after dark for fear of something happening. My husband drives home via Blackpool road in the evenings and I get so worried a kid will throw a firework or rocks at his car.
"What if they hit a car with young children inside? Where are they getting them from? The sale of fireworks should be banned from the general public and only be allowed for official displays.
"I have a young baby and incidents like this are why we are looking to move away from the area. I don't want him growing up around this."
Blackpool road has become the hotspot for antisocial behaviour
One woman, who posted on the Ashton and Riversway PACT page, said a firework had narrowly missed her head when walking her dog down Blackpool Road.
Preston police are now asking parents to keep an eye on their own children's behaviour after increased reports of antisocial activity in the area - particularly relating to fireworks and bonfires.
Although young people getting hold of fireworks is a problem each year, Police Inspector Christopher Barton said that the neighbourhood police team will be "ready and prepared" to take robust action against offenders.
"We are aware of youths throwing fireworks in the Ashton area, particularly around Blackpool Road and this concerns us greatly. It poses an increased risk to road users and to the youths themselves," he said.
Unregulated home bonfire and firework displays are a cause of concern for Preston police
"We are reminding parents to note where their kids are and if they believe they are involved in this sort of activity, to bring them inside. We are working to identify the individuals reported in the Blackpool Road area and with the Lancashire fire and rescue service and local authority to make sure fireworks are being sold in accordance with the law.
"It is completely dangerous and reckless behaviour, so we will be increasing our response to these incidents and our presence particularly in the upcoming weekends."
He added that the cancellations in organised and regulated firework displays this year could increase the risk of people being harmed from home displays.
"Obviously, we remain concerned that the organised displays are being cancelled due to covid. They do reduce the risk from people being harmed from fires or fireworks as they are regulated, so there is a possibility there will be more private firework displays this year.
"This would potentially be even more problematic as it could potentially breach covid regulations as well as increasing the chances of injury and disturbance to residents.
"We have prepared for an increase in this kind of incident - under the 'Bright Sparx' operation, we will be identifying potential fuel supplies, upping the policing of outlets and making sure they're complying and not selling to underage people and storing fireworks properly.
"At key times we will be ensuring there are additional resources to police the streets, not only so that people keep in the spirit of covid regulations, but to deal with antisocial behaviour caused around fireworks robustly."
Information on the multi-agency 'Bright Sparx' operation can be found HERE.