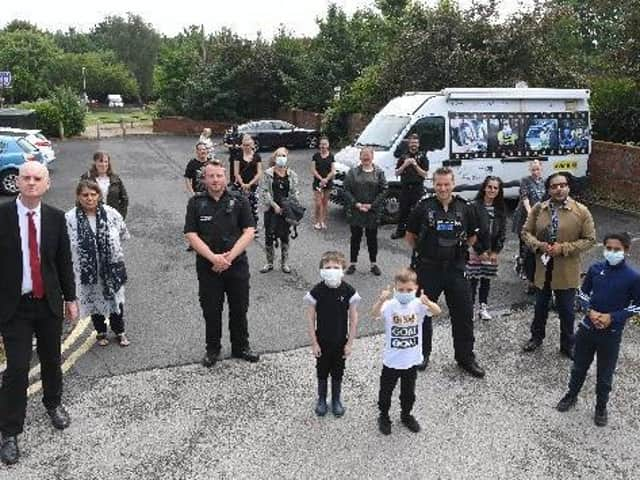 Coun Matthew Brown, left, with residents, councillors and police
Council leader Coun Matthew Brown, Cabinet member for communities and social justice, Coun Nweeda Khan, and Cabinet member for environment and community safety, Coun Robert Boswell issued a joint statement following complaints from Plungington residents.
They said: "It's a very real situation that the residents of some areas of the city, in this instance Plungington, have to witness anti-social behaviour and substance misuse on their doorstep.
"We're working alongside Lancashire Police on a multi-agency approach to look at a range of solutions to ease the burden of these issues for our residents including a higher Police visibility in the area which has emerged from this dialogue."
The issues were highlighted by Plungington councillor Pav Akhtar.
The councillors added: "We understand everyone wants to feel safe in your own home, and we want to reassure you that Council officers are dealing with this at the highest level.
"The need to work together and be coordinated is essential to get the best outcome for everyone.
"We're grateful for the current increased Police presence in the area and the message this sends that we take this very seriously and want to do all we can."