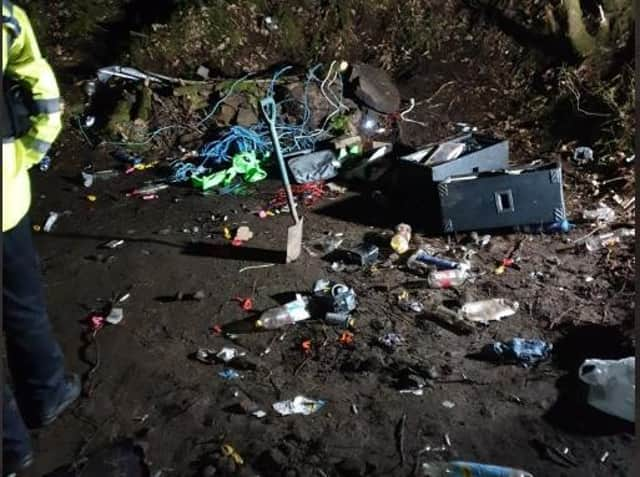 The aftermath of the rave, with litter scattered around. (Image: Lancashire Police)
Officers swooped on the party at Healey Nab Quarry in the early hours.
A dozen people were issued with £200 fines and two were dealt with for cannabis possession.
A Chorley police spokesman tweeted: "Police from around the county have attended and broke up an illegal rave in Healey Nab Quarry.
"The area was littered with bottles, NO2 (nitrous oxide) capsules and other various rubbish.
"12 Covid breach tickets were issued and two males were dealt with for possession of cannabis."