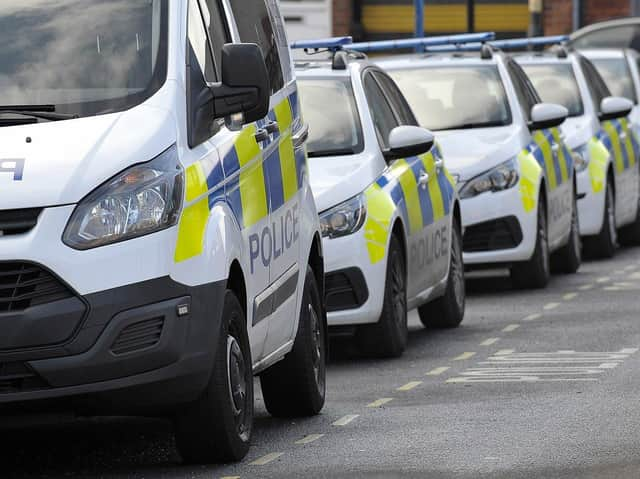 Lancashire Police have issued more than 800 fixed penalty notices for breaking coronavirus rules
Data from the National Police Chief's Council released last week shows that outside of London, the Red Rose county is the place where the most people have been fined for holding illegal large gatherings.
The latest figures, provided by Lancashire Police to the NPCC, covers the period of March 27 to October 19 and reveal that nine fines have been handed out across the county for large gatherings. These include but are not limited to unlicensed music events, protests and private parties, and carry a £10,000 penalty.
The county's police force also has the fifth highest total in England for fines issued - 865 since the start of the pandemic.
Of the total, 788 were dished out to rulebreakers during the first lockdown, with the remaining fines issued since full restrictions were lifted but regulations around gatherings and face masks were implemented.
National Police Chiefs' Council chair, Martin Hewitt said: "It is crucial that people do everything they can, including limiting social contact, to reduce the spread of Coronavirus. As infection numbers continue to rise to alarming levels, personal choices matter and we're asking the public to act responsibly.
"Thank you to the vast majority of the public for sticking to the rules and following the guidance in place to limit the spread of the virus. A small minority, however, are not following the rules, and are making decisions which put lives at risk.
"We have seen an increase in enforcement activity in the last month, reflecting new regulations coming into effect, and a shift towards quicker enforcement against those knowingly breaking the rules. Where people don't listen to police officers' encouragement then we will take action. That is our job and I believe the public expect us to do that.
"Coronavirus is something we have all had to rapidly adapt to, and officers have had to pick up new regulations in a record pace, and apply them across the population. The number of instances where enforcement action is necessary at all is a small fraction of the total engagement we have had with the public.
"Enforcement doesn't and shouldn't always equal police involvement. Individuals, businesses and a range of agencies all have a responsibility to ensure the virus is suppressed, and police will continue to play their part."
Nationally, 64 FPNs have been issued relating to holding illegal gathering of more than thirty people in England, and two in Wales.
An additional 258 FPNs were handed out between 15 June and 19 October for breaches of the 'Face Coverings Regulations' across both England and Wales and 86 of those were issued against the regulations concerning wearing a face covering on public transport, across nine forces, which included British Transport Police in England and Wales.
Thank you for reading this article on the Blackpool Gazette. If you value what we do and are able to support us, a digital subscription is only £1 for your first month. Please give it a try today by clicking here.