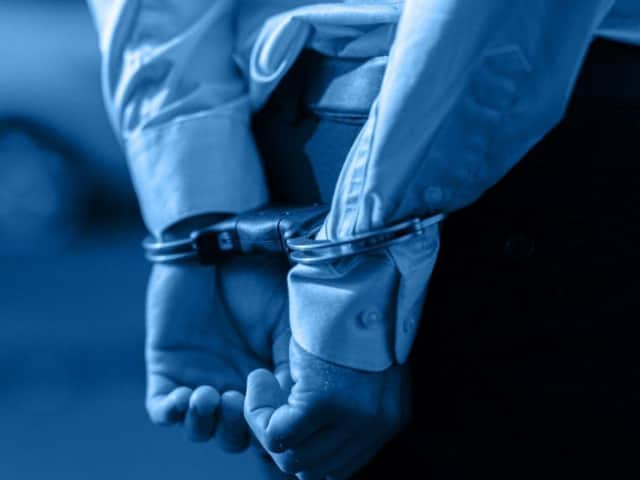 Lancashire police made an arrest
Officers were called to Entwistle Reservoir near Darwen overnight (Saturday), where they discovered around 150 young people and a sound system.
The organiser was arrested.
Today Lancashire's director of public health slammed the "unacceptable" gathering.
Lancashire's deputy chief constable Terry Woods posted on social media this morning: "Disappointed to see illegal rave started at Entwistle reservoir overnight.
"Force resources mobilised and it was stopped quickly.
"Organiser identified at scene, arrested,his van and all sound/other equipment seized.
"150 plus young people now off back to families to possibly pass virus on."
Lancashire's Director of Public Health Dr Sakthi Karunanithi was furious.
He tweeted: "Unacceptable behaviour by organiser.
"Thousands of young people and households are sacrificing their freedom whilst a small minority behave irresponsibly."
He added: "Please please avoid social mixing.
"Serious consequences to our health and economy if this leads to more cases."
Dr Karunanithi added:"My personal appeal to all our young people and influencers for keeping our county safe, healthy and fair. Let's call out the issues to keep out the suffering.
"I'm calling out illegal raves to keep our young people and their families safe."
Ironically, Rossendale and parts of Darwen are no longer deemed "areas of intervention" due to low and reducing levels of coronavirus cases in recent weeks.
But other areas – Blackburn, Pendle, Burnley, Preston and Hyndburn – continue to face restrictions on socialising.
The illegal rave came as it was revealed police in England will be able to fine organisers of illegal gatherings of more than 30 people up to £10,000 from Friday.
Those who attend gatherings like raves, and those who do not wear face coverings where it is mandatory, can be given a £100 fine, doubling on each offence up to a maximum of £3,200.
Meanwhile, Lancashire police have also revealed they are checking car passengers in areas where special measures are in force.
Lancs Road Police said on social media: "Patrols are out in the restricted areas of Lancashire paying particular attention to vehicles with numbers on board.
"If you are found to be with a member of another household travelling in a vehicle in an area where the restrictions are in place, you may receive a fixed penalty."