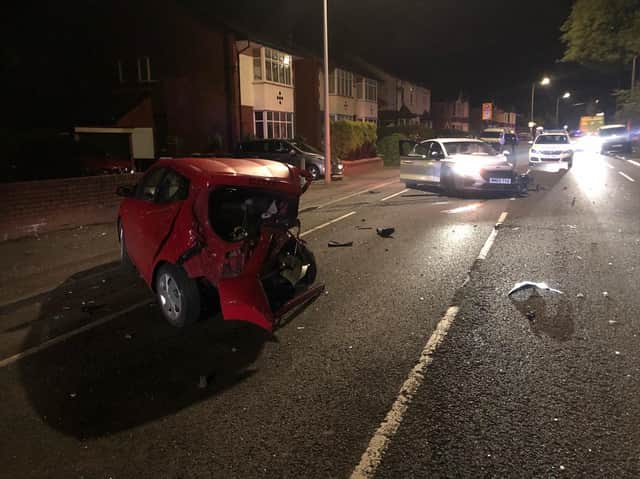 The scene after the smash in Black Bull Lane. Picture: Lancs Road Police.
The incident in Black Bull Lane, Fulwood saw a car collide with a parked vehicle, shunting it into a stone pillar which in turn was projected into a car parked on a driveway.
It caused the road to be closed between Lytham Road and Cadley Causeway in the early hours.
A spokesman for Lancashire Road Police said the driver of the one moving vehicle was detained and arrested after proving a positive sample.