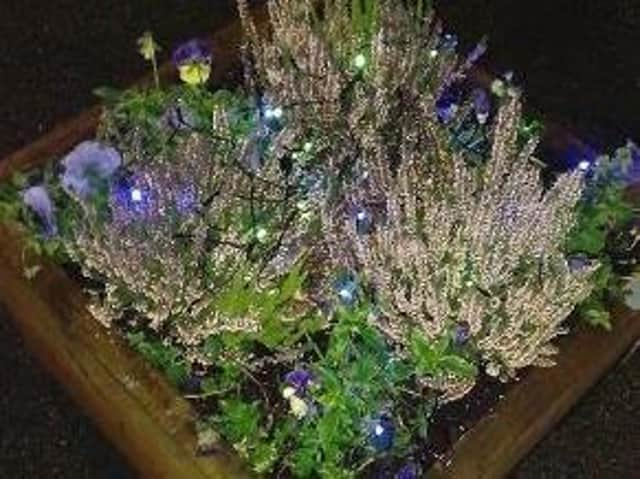 The lights, decorating planters in Ashton have now been stolen twice
And it is believed that the lights have now been stolen twice after being used to decorate planters introduced by Beth Balshaw, of the Ashton and Riversway Pact group.
In photos shared to social media, it shows the trees decorated with lights before being removed on December 14 and again on December 16.
Beth Balshaw, 52, said: "I introduced the planter in lockdown with the help of an ex-forces group to cheer the neighbourhood up. It never ceases to amaze me that when I venture out of the City of Preston into South Ribble and Fylde, there are planters and beautiful floral displays everywhere in the suburbs and villages.
"You only have to look at Higher Penwortham, Freckleton and Kirkham. If looked after well, they give the neighbourhood a sense of being cared for and give out a general message that the area is a nice place to live, which attracts more business whilst at the same time lowering crime.
"To be honest, I had expected the planters to be vandalised before now, so was half expecting the lights to go. I put some really lovely lights on that twinkled and came on with a timer and was really sad when they were stolen first time round."
In a bid to brighten up the community where she has lived for 45 years, she then replaced the fairy lights, only to have them stolen again just two short days after.
During the season of goodwill in what has already been a difficult year, Beth said: "At least the first set lasted two weeks. It is sad when there are those that would rather steal the joy from others than come together to bring happiness to the many who have had a very tough 2020."
When the Post contacted the Preston Neighbourhood Police team, they said that although there have been no confirmed reports of lights being stolen, they will "give the area some attention over the weekend" as part of their patrol plan.
Chief Inspector Christopher Barton added: "It is really sad to see this happening. Its been a tough build-up to Christmas for many people and this takes the biscuit."
Thanks for reading. If you value what we do and are able to support us, a digital subscription is just £1 per month for the first two months. Try us today by ​clicking here