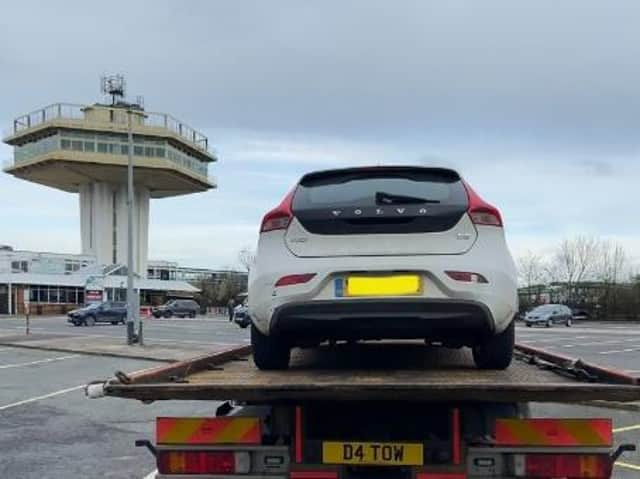 Picture by Lancs road police
The white Volvo was stopped at Lancaster Forton services on the M6 at around 11am and was found to have no tax, MOT or insurance.
A police spokesman said: "This vehicle was stopped heading to The Lakes on a non-essential journey. No tax or MOT, and last had insurance in December 2018. The owner thought it odd that the insurance direct debits had stopped!"