24 hour getaway in a luxury city bubble; The Andaz London Liverpool Street Hotel
I'm lying on the floor gazing up at the gilded stars and moons and listening to the calming sounds of silence amid Italian marble and gothic columns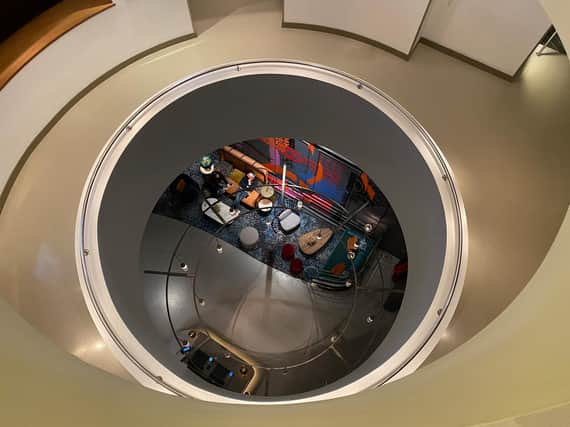 Hard to believe we are in the heart of London's East End in a hotel across the road next door to the major Liverpool Street railway station and not in a hermetically-sealed secret chamber in the bowels of the earth or a film set for the Da Vinci code.
In reality we are not even underground, let alone in Italy. This is the Grade II-listed Masonic Temple, a hidden secret within the five star Andaz London hotel and rediscovered behind a fake wall during the hotel's refurbishment.
It's the city's only original Freemason's meeting lodge, an extraordinary space which boasts 12 varieties of Italian marble, Doric and Ionic columns, gilt fittings and a splendid zodiac ceiling. Not to mention a throne where Lady Gaga once sat, randomly.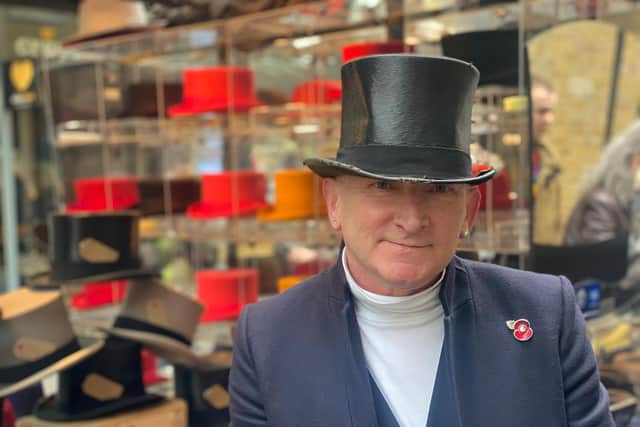 We are utilising it for yoga, in stolen moment of calm amid the madness of a world outside battling a deadly pandemic. We whisper in the darkened grandeur. It only seems right in this awe-inspiring space though luckily no secret handshake is required.
The Andaz London, which straddles the City of London and Shoreditch, is now open to guests again following the protracted closure of the lockdown, carefully and safely welcoming back guests to a new normal of a luxury stay, with every possible precaution taken.
Rooms and all areas are cleaned more frequently with hospital-grade disinfectants, exacting food and hygiene protocols have been introduced and hand sanitiser is available everywhere.It's weathered worse after all.
Built in 1884 as the Great Eastern Hotel by the same architects who built the House of Parliament, the Andaz London stands on the site of the Bethlehem Hospital, more well know as 'Bedlam', which housed the mentally ill in a famously brutal institution as far back as 1247. Before its reinvention as the Andaz London in 2007 and subsequent redesign by Conran and Partners, it evolved through two wars and become a swanky destination for curious and creative guests to experience its rich mix of space, of sight and of scent – the latter is taken very seriously.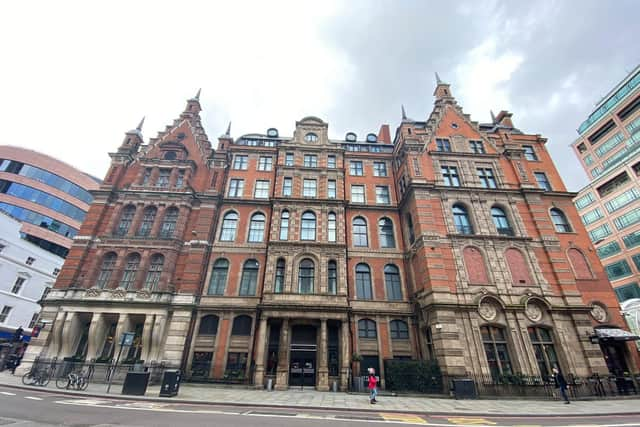 Guests are now more likely to include Beyonce and the aforementioned Gaga than the great unwashed although they let me in..
Check in is a safely hands-free affair and explosion on the senses. No beige walls here, instead the Andaz London Lounge is a sensory experience of art and creativity that reflects the East End's avant-garde riot of cultures and experience. It's an Instagrammer's dream.
The railway heritage (it was one if the city's first railway hotels) is reflected in its reminiscent feel of a 19th century saloon carriage and reception desk detailed with rivets and metal banding and whimsical stacked vintage trunks now doubling as a DJ stand.
In the peaceful room, pin-striped carpets are a nod to the uniforms of the nearby bankers with tattoo art by local illustrator Sophie Mo on the tan-leather bed headboards, paying homage to the silk weavers that used to dominate Shoreditch's textile industry.
In the bathroom the original metro tiles are preserved from its original design.Photography of the local area by local photographer Martin Usborne again helps to connect guests with the hotel's surroundings. Quirky is normal at the Andaz London and no space is exactly the same.
It has no less than six wildly differing restaurants and bars – most of which are now back open with the exception of the breakfast buffet in the 1901 ballroom and the Eastway brasserie.
We enjoyed snacks at Rake's Café Bar, with a little test of the cocktail menu which was as creative as you would expect in the funky east end.
Another highlight, Miyako, is an intimate and authentic Japanese restaurant with a traditional menu of sushi, sashimi and teriyaki, alongside a variety of sake and Japanese beers.
We don't just go and eat there, we get our hands dirty, taking part in a very entertaining sushi and sake-making masterclass where I proved, forever, I will never be any type of chef. I'm pretty sure Mayako's Head Chef Kosei Sakamaoto-san completely agrees – luckily he's a good sport.
It would be quite easy to just stay safely holed up at the Andaz London, in its safe and hands-free luxury environment, safe from the madding Covid crowds-but it would be hard to resist the temptation of glorious East London on the doorstep.
From here is is just a hop and a fully masked-up skip to the likes of Spitalfields Market, to the revitalised Brick Lane, including the open air market at the old Truman Brewery. Brick Lane is renowned for its curry and restaurateurs actively compete for custom by trying to tempt you in from the street with free samples and increasingly generous offers and deals, although this has obviously become a much-more sanitised affair in Covid times.
We toured the East End's more obvious open-air sights and those less-so, including a happenstance chat with the famous hat-man of Spitalfields, Colin Rosie, who told us his remarkable journey from homeless on the streets to a thriving business. While sleeping rough he wore his tattered top hat and wore a three-piece suit. After being pulled off the street into a shelter, he used his benefit money to invest and the rest is history.
His is just one compelling story which makes up the rich tapestry of this corner of London.
Another darker chapter is the story of Jack Ripper, the subject of which Colin Rosie is an expert and will gladly share, if you can track him down.
The endless stories are the charm of this part of the world and without even leaving the Andaz London you are becoming part of its history .
For more information look up the website HERE