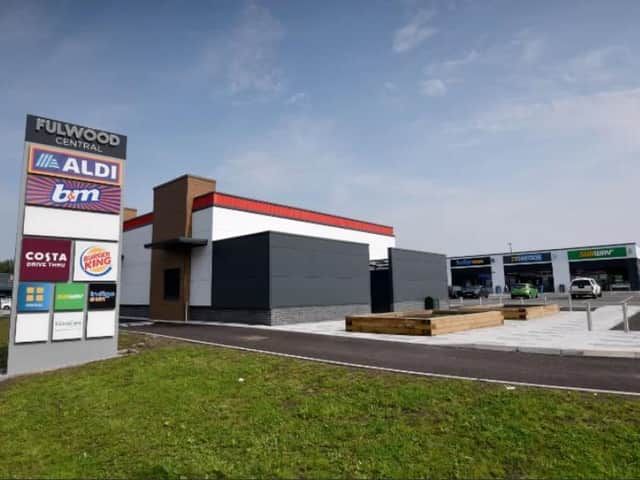 Fulwood Central has been open for just a year.
Plans for phase two of Fulwood Central at the junction of Eastway and Oliver's Place have been lodged with Preston Council to discover what impact it will have on the environment.
Shops, food outlets, a container park, a gym and even a crazy golf course are included in the scheme, together with more than 70 industrial units to attract small businesses to the area.
The "modern, attractive and welcoming" container park, which will house mainly office spaces in painted shipping box units, will also have a courtyard area for people to eat, drink and socialise.
The applicants say the mix of uses will compliment those already in Phase 1 which include an Aldi supermarket, Costa drive-through and Burger King.
The expansion will take over an eight-acre site currently occupied by a large storage and distribution warehouse, the former CCA Stationery factory.
"The development will offer a mixture of different services to complement the surrounding uses," says a report to the city's planning committee.
"The development will contain an attractive, modern and welcoming container park.
"The container park units will be occupied primarily by office space on a rented basis and complemented by food and retail uses along with leisure uses.
"It will provide a quirky and unique visual focal point for the retail park."
Fulwood Central opened in August last year when Aldi cut the ribbon on its latest Preston store. Others followed and the park is now thriving, surrounded by residential and business developments.
The developers say the scheme would not have any impact on the scheduled monument of Cromwell's Mound which is 200 metres to the north west of the site.