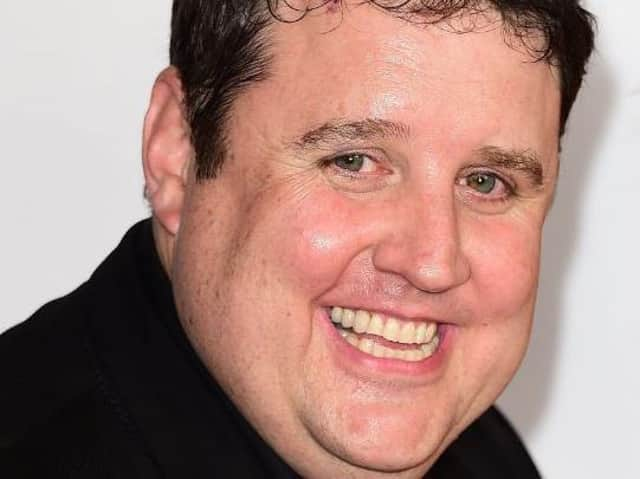 Peter Kay has been spotted at a Shell garage in Preston, the first time the star has been seen in public this year. Pic: Ian West/PA Wire
Photographs of the star, taken at a Shell garage in the city last week, have been published by national media.
It is the first sighting of the comedian this year and comes just weeks before he is due to make his eagerly awaited return to the stage next month.
The Lancashire comedy legend will host Dance For Life shows in London, Liverpool and Manchester, in support of Cancer Research UK.
On Thursday, March 5, a star-struck motorist in Preston snapped pictures of the comic as he pumped up the tyres of his Mercedes.
Donning a pair of dark blue jeans, grey jacket, black polo neck top and trainers, the star was seen leaving the Shell garage with a bottle of water.
The 46-year-old has avoided the spotlight since the cancellation of his UK tour of more than 100 towns and cities in December 2017.
The star said "unforeseen family circumstances" had forced him to cancel the tour, which was reported to be worth £40million.
Since then, sightings of Peter Kay have been rare, with the comedian keeping a low profile when out and about in his native Lancashire.
He had reportedly been living in Co Tipperary, Ireland during his hiatus from the stage, but he appears to have returned to Lancashire ahead of his upcoming charity gigs.