Winter walks guide: why this is the season to discover the adventures waiting on your doorstep
From riverside walks to epic forests, we live in a county brimming with beauty and history… so here's how to make the most of it safely this winter.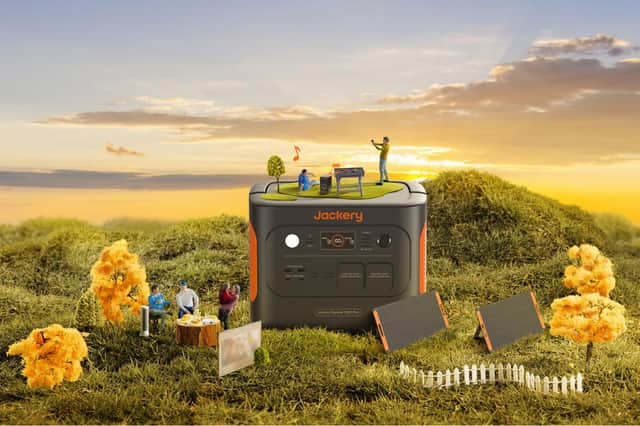 The Lancashire countryside and nearby coast mean that Preston residents are spoiled for choice when it comes to amazing walks and adventures in our surrounding areas.
Though the weather conditions can be more challenging during winter outings, we've got some great places to discover – as well as safety tips for enjoying the outdoors.
Surround yourself with natural beauty
For jaw-dropping scenery, it's hard to beat the Forest of Bowland (it is an Area of Outstanding Natural Beauty after all); just a short drive from Preston, you can access a variety of walking and hiking trails and explore 803 sq km of rural Lancashire and Yorkshire. The rolling hills, forests, and picturesque villages make it an ideal destination for outdoor enthusiasts.
Winter also offers a different perspective on familiar landscapes like Pendle Hill to the east of Preston. This popular spot for hiking allows you to take in panoramic views of the surrounding countryside on a steep-but-rewarding daytime walk. If the weather's really awful, the Pendle Witches Trail is a 45-mile route to explore the history and natural beauty of the area on bike or by car.
Why water is best in winter
Get a blast of fresh air on a stretch of the Ribble Way, a 72-mile footpath that follows the course of the River Ribble between the Lancashire coast and the Yorkshire Dales National Park. Different sections offer amazingly scenic riverside walks, while the estuary offers the opportunities to spot a number of over-wintering birds.
Brock Bottom, a nature reserve near the village of Claughton on the very western edge of the Forest of Bowland, offers serene walks along the River Brock. It's a true hidden gem, especially in the colder months, that provides a tranquil spot for watching wildlife and enjoying the peaceful surroundings.
Staying safe outside in winter
By following these safety tips and choosing suitable outdoor activities, you can enjoy the natural beauty of the Preston area while staying safe during the winter months. Always prioritise safety, and consider your experience level and the specific conditions of the area you plan to explore.
– Check the weather: always check the forecast before heading out; be aware of any storms, heavy rainfall, or icy conditions that may affect your plans.
– Dress appropriately: wear layers of clothing to stay warm and insulated. Choose moisture-wicking and insulating materials, and don't forget a waterproof outer layer as well as warm waterproof footwear with good grip.
– Stay warm when you stop: the moment you pause for a rest or to take in a dramatic view, you start cooling down so cover up before you get cold with a lightweight down or synthetic insulated jacket.
– Daylight hours: be mindful of the shorter days during the winter and plan your outdoor activities accordingly; carry a torch or headlamp in case you're out after dark.
– Stay hydrated and nourished: even in cold weather, it's important to stay hydrated and consume high-energy foods to maintain your body's warmth.
– Respect nature: be respectful of wildlife and the environment and follow any local guidelines or restrictions.
– Stay informed: let someone know your plans, including your expected return time and route. It's also a good idea to carry a fully charged mobile phone and a map or GPS device.
Take your power solution with you
Jackery launched 11 years ago and offered the world's first outdoor portable power stations and portable solar panels. Having introduced solar generators to the great outdoors, Jackery fulfills the power needs of every nature-lover, inspiring them to explore further and seek more extraordinary experiences than before.
Jackery is kicking off this year's Black Friday extravaganza with selected power stations and solar generators up to half-price, from today (Friday, 17 November). One of the largest Black Friday deals include the Explorer 500 which has a discount of 46 per cent and is available for just £299 (RRP £556.99) from both Amazon and Jackery direct.
With many Black Friday deals on offer across the Jackery's mighty power station portfolio, the complete solar generator packages are also heavily discounted.
Amazon Black Friday offers are valid until 27 November 2023 while Jackery is offering an additional one-day promotion for purchases directly from the Jackery UK online shop until 28 November 2023.