Solar-powered generators: They bring power to your life whatever you're doing this summer
We all love to get out and about in summer and in Lancashire there's just so much going on!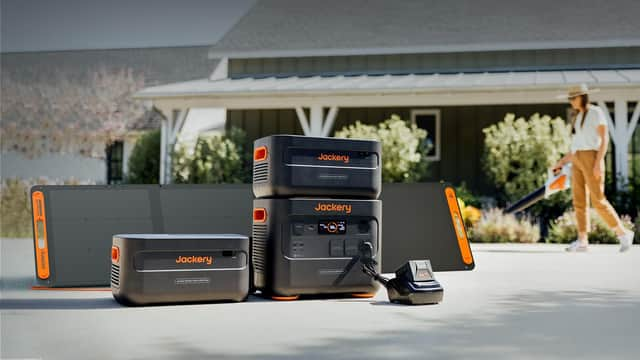 And sometimes we want to stay "out and about" – but we need a little help doing it, and the power to keep equipment and mobile devices switched on. A solar-powered portable generator can help you make the most of the summer.
There's a wealth of things to do and see in the county as the sun stays high in the sky and we gather with friends and family to enjoy the great outdoors.
Some big names in music are heading in this direction with Lytham Festival; and in August people's eyes will be raised upwards as visiting planes will swoop in and around at the Blackpool Air Show, with aerobatics and fly-bys.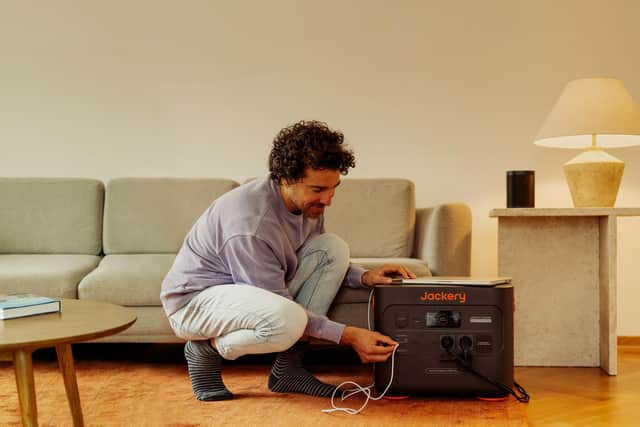 It's the best time to grab a phone and take some pictures; or maybe play a little music as you sit, watch and relax on the little patch of dry summer grass you've claimed as your own?
But what's this? There's no electricity? No power? There isn't a socket to be seen!
Help is at hand with these outdoor dilemmas with the super-portable Solar Generator 2000 Plus system from Jackery.
It takes the light, while people are in the sun, and uses it to deliver a power-packed experience for all outdoor needs.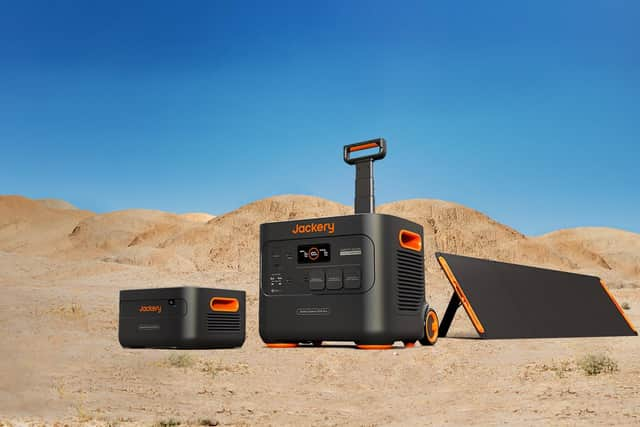 Plus the system can all be controlled via the Jackery app –connected via Bluetooth or WiFi.
Looking after the environment
As well as producing products that are good for the environment the company is active in supporting worldwide projects – it recently partnered with the World Wildlife Fund (WWF), the world's leading conservation group, to help efforts to protect one of North America's most endangered animals - black-footed ferret.
It has helped plant 10,00 trees in the US, protect 10 square kilometres of forest in Germany and supported a tree-planting project in Japan.
The new Solar Generator 2000 Plus can power up any device to help people make a summertime of memories.
It can charge up phones, laptops, and maybe a speaker to play favourite tunes. There's no need to worry about lighting as dusk falls. The Solar Generator 2000 Plus will bring light in the darkness.
Jackery has recently achieved carbon footprint verification from TÜV SÜD,
an internationally recognised third-party certification organisation, for two solar panel products and seven portable power products, which is a first for the solar generator industry. The carbon footprint results of Jackery's products have achieved the international standard ISO 14067:2018, a standard that defines the requirements necessary for organisations to qualify the carbon footprint of their products.
Your own Portable Power Station
Jackery - which started in California in 2012 - is a pioneer of the solar generator industry.
It has provided solar-powered generators for music festival goers to world disaster zones.
The new Jackery Solar Generator 2000 Plus can be recharged quickly in just over two hours and it has long-lasting battery life.
There are ultra-durable batteries, giving the generator a lifespan of up to 10 years. An add-on battery pack is available too and safety features come as standard.
Jackery is committed to making the world a better place, so that people can continue to enjoy it, in whatever way they choose.
Over three million units have been sold since 2018 which means the powerful message for sun-friendly power is spreading.