Record-breaking number of people helped county to celebrate Lancashire Day
Lancashire Day reached out to a record-breaking 147million people, compared to 124 million in 2019.
Friday, 11th December 2020, 3:45 pm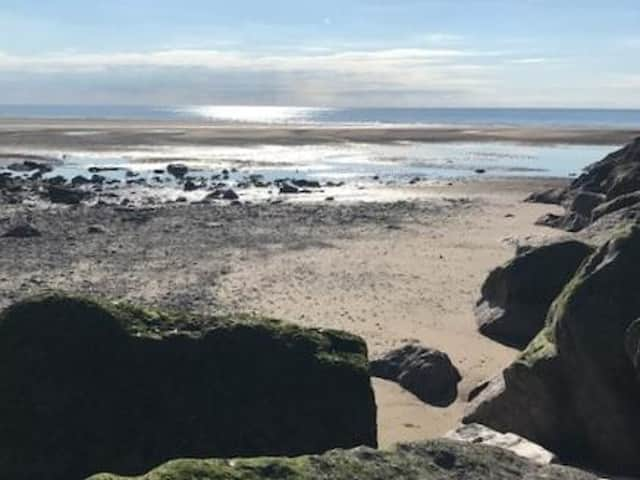 This lovely picture of Fleetwood beach won a Lancashire Day prize
In November, Marketing Lancashire invited the county to share "thank you" photo messages and virtual hug videos in a year that has challenged and affected us all.
People across the county and beyond responded in their thousands and the hashtag #LancashireDay was picked up in 846 different locations around the world.
From the USA and Canada to the United Arab Emirates and Australia, messages wishing a Happy Lancashire Day filled the Marketing Lancashire social media channels and were shared, liked and retweeted to millions more.
Lancashire Day was a roaring success on social media
Videos from individuals, local MPs, Lancashire celebrities and business ambassadors, as well as hospitality businesses and Taste Lancashire Ambassadors had over 67,000 plays and the team at Marketing Lancashire generated over 700 unique posts across Twitter, Facebook and Instagram.
Rachel McQueen, Chief Executive of Marketing Lancashire, said: "Each year we try and build on the previous Lancashire Day campaign and encourage others to create their own events and activities, to increase the spotlight on our county's incredible accomplishments and hospitality.
"This year, we chose to focus on sending virtual hugs and thanks, and we are delighted that this struck a chord with so many of our fellow Lancastrians. I'd like to give my particular thanks to our partners who generously supplied so many wonderful prizes, especially during such a tough time for them.
"In 2020 we have all learnt to communicate through Zoom or Teams, we've face-timed and experienced family occasions online, which has helped us to continue with life. On Lancashire Day 2020 we shared more films than we'd even hoped for and reached out to more people than ever.
Pendle Hill - just one of Lancashire's beauty spots
"It was truly heart-warming to see the county proudly celebrating what makes Lancashire and Lancastrians so special."
Throughout the day Marketing Lancashire also handed out spot prizes provided by local partners: The Gibbon Bridge Hotel; The Lawrence Hotel; Eagle & Child Ramsbottom; Toti at the Cartford Inn; Booths; Goosnargh Gin; Choc Amor; Fiddlers Lancashire Crisps and Inch Perfect Trials.
The winner of the Grand Lancashire Day Prize Draw, Rachel Frampton from Langho, was selected at random from all those who engaged with Marketing Lancashire's social media channels by posting a photo or video message.
Her photo of Fleetwood Beach was important to her because "Following the first lockdown and once restrictions were eased we wanted to take our children for a day out but without having to worry about anywhere being too busy. We decided to head for our favourite beach in Fleetwood which is often quiet anyway.
"It's such great place for the boys to play and have fun on the wide-open beach - running around, splashing and paddling in the sea, building sand castles, spotting crabs and climbing on the rocks. It really felt like a lovely COVID safe day out."
Rachel will now enjoy a year's supply of Dewlay Cheese, a year's subscription to Lancashire Life, the 'Rule of Six' selection of spirits from the Brindle Distillery, a pair of Lanx Shoes and a Northcote at Home dining experience for two.
A compilation of some of the films received for Lancashire Day 2020 can be viewed on the Marketing Lancashire YouTube channel.
* The Lancashire Post is more reliant than ever on you taking out a digital subscription to support our journalism.