Food inflation: How a basic shop at Lidl costs nearly 50 per cent more than 18 months ago - and the surprising item that's gone up the most
Eighteen months ago I was tasked with trying to buy a better, more balanced food parcel for children than what the Government were sending out during lockdown.
Watch more of our videos on Shots! 
and live on Freeview channel 276
Visit Shots! now
This is how I got on in 2021Armed with £15 - the budget for school food vouchers - I went to Lidl in Strand Road, Preston, and came back armed with an array of essential items and a few treats.
Fast forward to May 2023 and we're no longer in lockdown, but inflation has taken hold, with food prices rocketing.
According to market analysts Kantar, food inflation is adding £837 onto average household bills: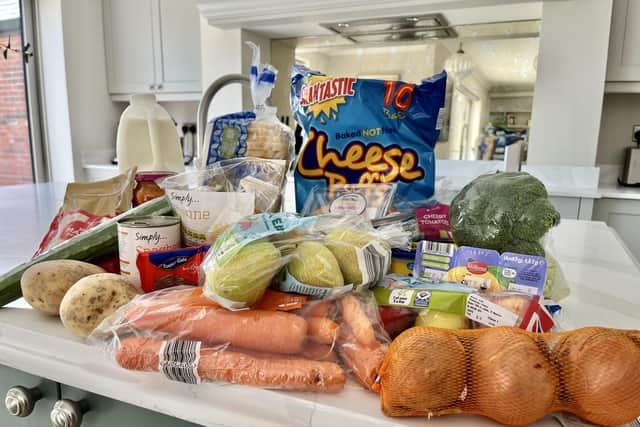 And according to the latest ONS figures, since May of last year, around half of people in the UK have said they are buying less food when they go shopping.
So, how does the cost of the same items compare today?
The answer is simply, they're a lot more expensive.
The total cost of 23 items from Lidl in January 2021 was £14.75. Today the exact same food would cost me £21.92.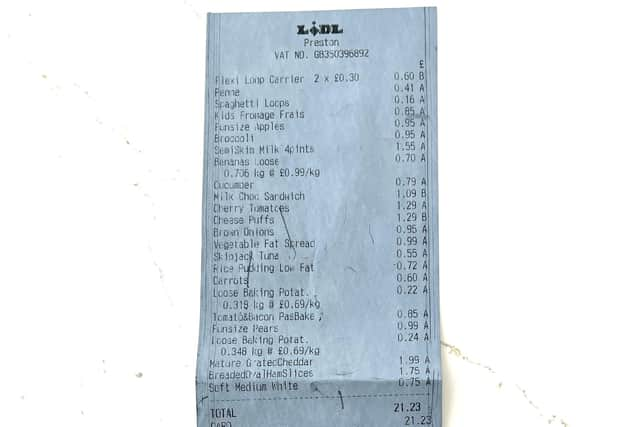 I say would because I didn't get eggs as there were virtually none available on the shelves in Lidl, but I have added in the price for a packet of six free range (£1.29).
That's a 48.6 per cent increase - and it's worth remembering that this is in a budget supermarket, with all own-brand items.
Which products have increased the most?
There's no apparent theme for which foods had increased the most – but there were two stand out examples.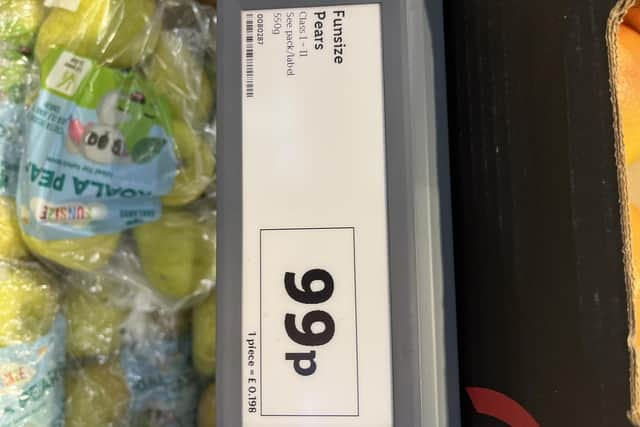 Rice pudding has gone from 33p to 72p - an increase of 118 per cent
Onions (set of three) from 44p to 95p - an increase of 115 per cent
Cherry tomatoes from 67p to £1.29 - an increase of 93 per cent
Funsize pears from 57p to 99p - an increase of 73 per cent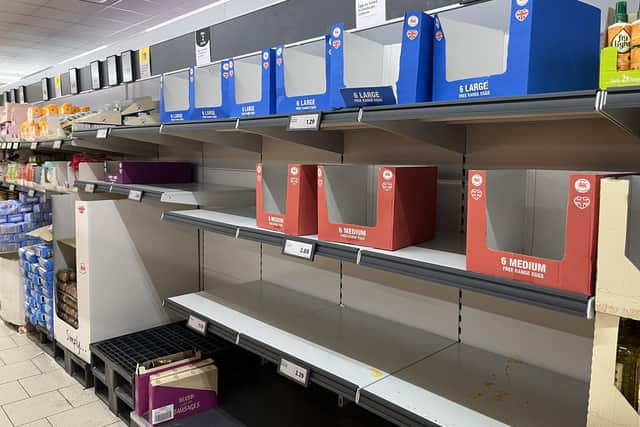 Tomato and bacon pasta bake sauce from 49p to 85p - an increase of 73 per cent
Six free range medium eggs from 85p to £1.29 - an increase of 71 per cent
Surprisingly, I was able to pick up a tin of tuna in brine for 55p compared to 75p in January 2021 - a decrease of 27 per cent, and some items have only increased slightly, including bananas up by 14 per cent.
Hacks to help your food go further
Cost-saving expert Jonathan Merry, CEO of Moneyzine.com, has put together some tips and tricks for getting the most out of your grocery shop so you can still eat fresh and delicious food without it hurting your pockets.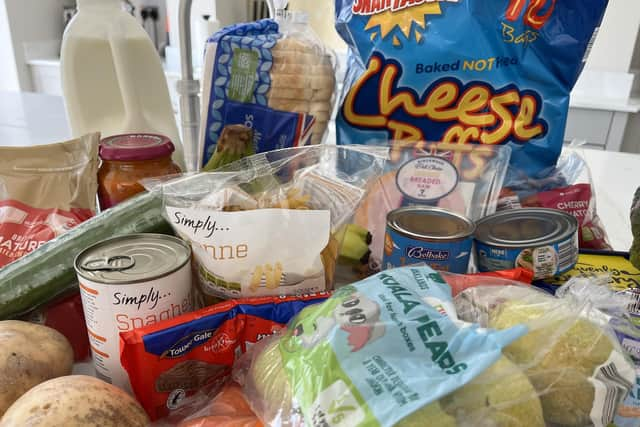 -Check in your cupboards before going shopping
-Make a beeline for the reduced section
-Take the plastic off your fruit and veg – plastic can make fruit and veg 'sweaty' and not last as long.
-Buy in bulk, but say no to BOGOFs (buy one get one free)
-Make cheap cuts taste like royal banquets.
Jonathan said: "You can make minute steak taste like sirloin if you know how to tenderise it properly. You can make almost anything taste absolutely heavenly by cooking it low and slow. It's all about finding out how to make that cheap cut go the extra mile and there are an absolute plethora of online resources out there to help you do it."