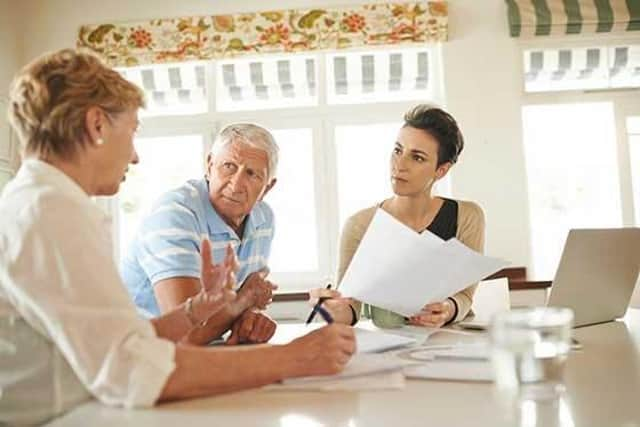 Struggling to make ends meet? Ask the independent advisors for help.
Business owner Paul Brennan started his business after seeing his father struggle for most of his life, after suffering from a back injury.
Based in Preston, he now employs a team which includes a serving magistrate and experts who have worked for the council, in the tax credit office and at the Jobcentre. All are now putting their skills and knowledge to good use, in order to help those who are entitled to benefits but unsure about how to claim them.
Paul said: "I am passionate about helping those who need it. This is about making their lives more comfortable to help them remain self-sufficient and not get into debt. With increasing energy and food costs, bills soon start to add up.
Have you wondered what benefits you might be entitled to?
"Our service is now needed more than ever, especially after the impact of lockdowns and to aid those who are suffering from long-covid symptoms.
"When people get in touch, we carry out an assessment, help them to make a claim and if that gets refused then we help to challenge that decision up to the tribunal stage.
"This is not about finding ways around the system but just getting people the benefits they are entitled to. It can be intimidating having to deal with the forms and medicals on your own, if you don't understand the system."
Benefit Answers Ltd works with a variety of claimants, including those seeking disability allowances, coping with mental health issues, suffering from a long-term illness, unemployment or simply dealing with old age.
Paul adds: "No two people are the same and so you need to understand the range of help that is on offer.
"We are cheaper than going down the route of engaging the services of a solicitor and you don't have the issue of seeing a different person every time to approach an agency for help. Other agencies offer an excellent service but are limited with their resources. We guarantee to offer a personal, bespoke service."
The team at Benefit Answers is very upfront with potential client about the fees they charge. Paul explained: ""Our advice is always given freely. If customers ask us to help with their claim, then we do charge for our services. We work on a no-win, no fee basis. Our fee is calculated as a percentage of any arrears of benefit they receive. We do not ask for anything from ongoing weekly or monthly benefit payments or from their savings. If the claim is unsuccessful then we don't charge a fee.
"If successful, we charge a percentage (35 to 40 per cent) of the benefit arrears that we are able to claim. We only take a percentage of the arrears – which is money the claimant would otherwise not have had."
Independent company Benefit Answers Ltd operates nationally from its online site, providing advice from its team of 10 benefits claims and appeals specialists.
For more information or to get in touch, call 0333 1212128, email [email protected] or see https://bit.ly/3FatV0c You can consult the firm's experts for free and give details of your claim either during a phone call or by completing an online form.