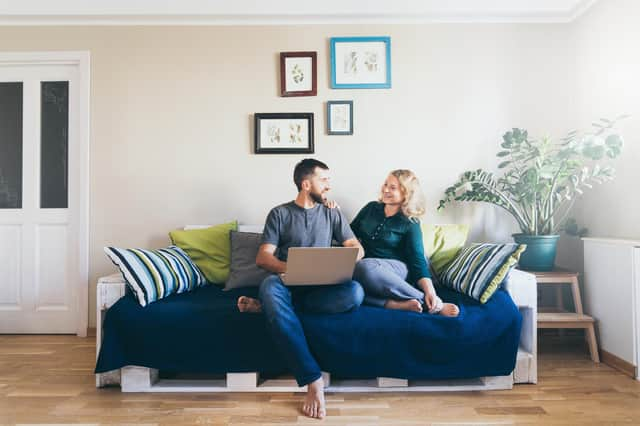 CoastNCountry know buying and selling property in Lancaster and the Bay area
CoastNCountry on Penny Street in Lancaster offers everything you'd expect from a high-end estate agency with personal touch of a small team.
Whether you are looking to buy or sell, make an investment or choose your forever home, they have it covered from Arnside to Knott End-on-Sea.
CoastNCountry combines the freshness of an Internet estate agency with a hands-on, bespoke professional advice service from high-level local estate agents.
They handle all aspects of buying and selling a home, including full energy efficiency ratings, free in-home evaluations, professional photography, unlimited agent-led viewings and pre-vetting of buyers. Properties will be hosted on their website and on popular property search engine RightMove (where 98% of house searches begin). And they'll also design a personalised social media campaign for your property.
There is an online dashboard for buyers and sellers to keep people updated in real time about a sale. Virtual viewings are also offered.
They can advise you on local solicitors, mortgage providers and builders, making them a true one-stop-shop for all of your home-moving or investment needs.
Sellers pay a flat fee of £1,000.
The staff at CoastNCountry know the Lancaster and Bay area back to front, two of the staff have lived in the area all their lives and the third has moved to the area after 20 years of visiting.
Director Matthew Wiggins says: "We know our clients' homes and live and work in this part of Northwest England. You'll see us shopping in town, and walking our dogs in the park, while our children attend the local schools.
"All of this gives us vital first-hand experience. It allows us to easily and informatively answer questions from our clients, and provide them with a personal service from a knowledgeable and seasoned team."
Director Matthew Wiggins is a local lad who started working in student housing in Lancaster more than 20 years ago. He has grown a profitable property portfolio and can offer a wealth of expertise to anyone looking to buy for an investment. There is not much Matthew doesn't know about the business. When he's not at work you'll most likely find him walking his dog Duke along the beach at Hest Bank.
Sarah Horn is local and has worked as an estate agent in the past. During the Covid pandemic, she returned to a previous career and worked as a district nurse. But now she's back to doing what she loves most (besides her grandsons) – helping people sell their house or find their dream home.
Kellie Dolan brings some Californian sunshine to the team. She's been visiting the area for two decades but love has finally meant she's settled here. She describes herself as a 'jack of all trades' having trained as a shoemaker and worked for years in London fashion. Her claim to fame is she went to St Andrews with Will and Kate.
CoastNCountry pride themselves on customer service and, being a small team, being able to get to know their clients and treat them as partners.
Total transparency is key to their strategy. They promise to give the rationale behind any decisions so that their clients – whether looking to buy or sell – are fully in the know.
They will always ask for the seller's input – believing you know your house best – and will use the latest technology to help sell your home in today's digital, and very competitive, market.
Kellie says: "We regard our customers as more than clients – they are our partners. Choose us, and we will work closely with you to achieve your property ambitions and sale goals."