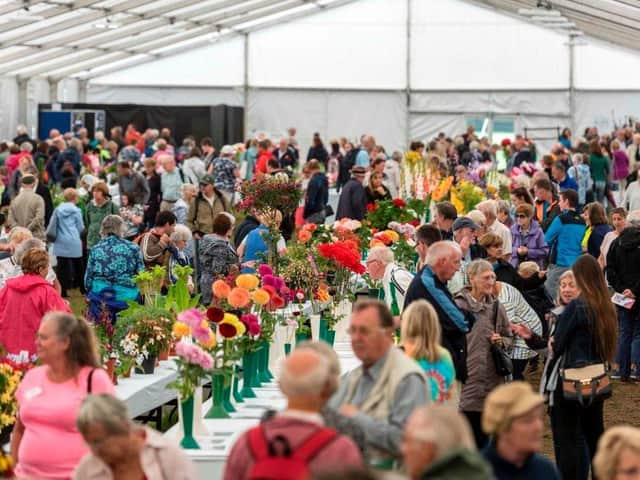 Chorley Flower Show
The decision was made in light of the government ban on mass gatherings due to the coronavirus.
But those looking for gardening tips and wanting from the nation's top exhibitors will instead be able to take part in the show's first ever virtual event over the weekend of August 1-2.
Coun Alistair Bradley, leader of Chorley Council, said: "We know so many people across the North West will have been looking forward to this year's show but to keep everyone safe given the need to maintain social distancing measures then we felt there was no other option.
"We've seen all the country's top shows this summer go the same way – we've left it as long as possible before taking the decision but the Prime Minister's announcement that we will only start to see a slow opening of businesses through July and August meant that events of this nature would need to be cancelled.
"We've suffered from a few wet shows in recent years so I'm sure it will be cracking the flags the first weekend in August, when the show was due to be held, so at least people will be able to get the barbecues out."
The Chorley Flower Show would have been in its sixth year with major plans to expand the show bringing more of the country's top exhibitors and horticultural experts to the show.
Coun Bradley said: "We know lots of you will really miss coming to Astley Park and we will too – we've put our heart and soul into improving the award-winning show each year and this would have been the best yet.
"There will be plenty of opportunities to get involved over the coming weeks so keep an eye out for more information or visit chorleyflowershow.com where we will have details of the virtual event.
"Anyone who bought a ticket will get a refund or the option to transfer tickets to next year's event and I'd like to thank all the people who were due to attend to exhibit at the show for their understanding."
The 2021 show will take place on July 31 – August 1.