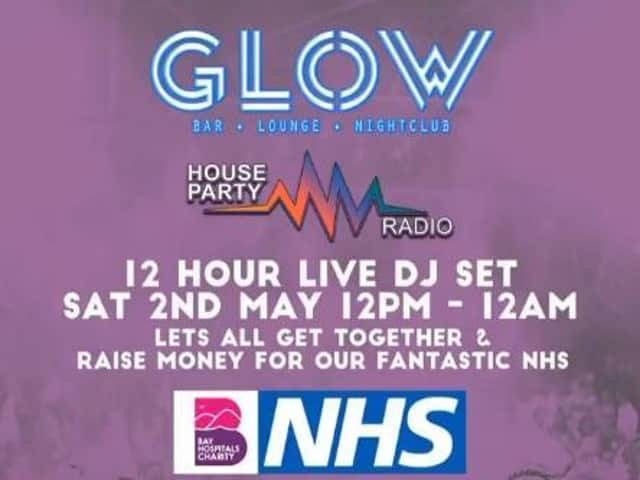 Glow Nightclub are streaming a 12 hour DJ set to raise money for the NHS.
This Saturday, May 2, from 12pm until midnight there will be a 12 hour DJ set hosted by Glow Nightclub and House Party Radio live.
Glow Nightclub management are hoping to raise £1,000 for the Bay Hospitals Charity.
Watch Glow Nightclub social media accounts for more information about DJs and set times.
DJs will be Glow Nightclub resident DJs and House Party radio DJs.
A spokesman for Glow Nightclub said: "Let's all get together and raise money for our fantastic NHS!"
If you wish to join them and donate now then you can use this link: gf.me/u/xxtmjt.
Visit Glow Nightclub on Facebook for more information and donate on GoFundMe.