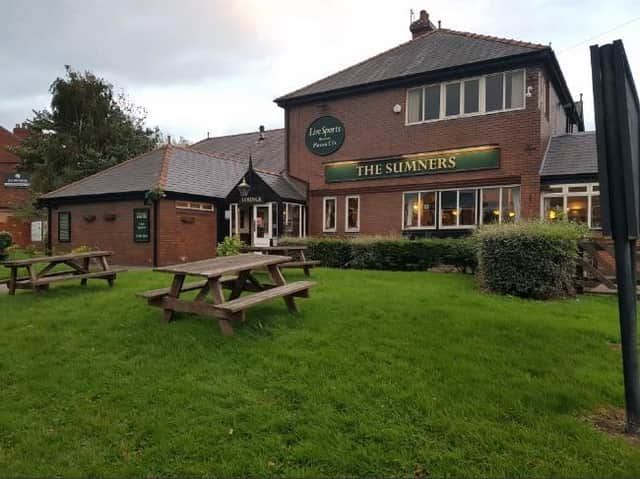 The former Sumners pub was a big favourite with PNE fans on matchdays.
With all council meetings suspended during the lockdown, chief executive Adrian Phillips will be asked to rule on six substantial planning applications in the authority's 'pending' tray on Thursday, including the future of the land where PNE fans' favourite watering hole once stood.
The pub was demolished in October 2018 to clear the site for development. An original plan to build 65 apartments has since been upscaled to 77 in two separate four and five storey blocks.
And even though the scheme will not include any affordable homes, it has been given the nod of approval by planning officers and should get an official thumbs up from Mr Phillips, subject to certain conditions.
The site of the old Sumners pub awaiting development.
Plans submitted to the council show a four-storey block at the front of the site where the Sumners once stood facing the junction of Sir Tom Finney Way and Watling Street Road.
It will have a community centre on the ground floor as well as two "flexible use" units. The upper floors will accommodate 24 apartments.
A second block at the rear of the plot will be partly four storey and partly five, comprising 53 flats.
The scheme will also have 90 residents' parking spaces which will have security arrangements to make sure football supporters do not park their cars there during North End home games.
The council called in an independent consultant to examine the case put forward by the developer that having to include affordable homes would make the scheme financially unviable.
Under normal planning rules any development of more than 15 homes in urban areas should have at least 30 per cent affordable housing.
But an officer's report says the development would only produce a return on investment of less than a six per cent, instead of the required 15-20 per cent, if 23 of the 77 units had to be affordable.
"The applicant has made a viability case to demonstrate that the development would be unviable with the required planning obligations," says the report.
"The level of return for the developer for this scheme is significantly below the minimum rate that the guidelines are required to deliver (for) a viable scheme."