Chef behind Chorley's Lockdown Burger talks northern grit, proper roast dinners, and Yorkshire pudding kebabs
Taking Chorley by storm with its burgers and roast dinners, Lockdown Burger is earning rave reviews from satisfied local foodies.
Watch more of our videos on Shots! 
and live on Freeview channel 276
Visit Shots! now
It was while working at a hotel in Blackburn in 2020 that Cameron Norris first came up with the idea of starting his own street food business.
In fact, he was mulling the idea over with a fellow chef when Covid happened, bringing a wave of lockdowns, furloughs and unending uncertainty. By January 2021, he decided it was now or never.
"In lockdown, we went from working 16-hour days to nothing," says Cameron, 30.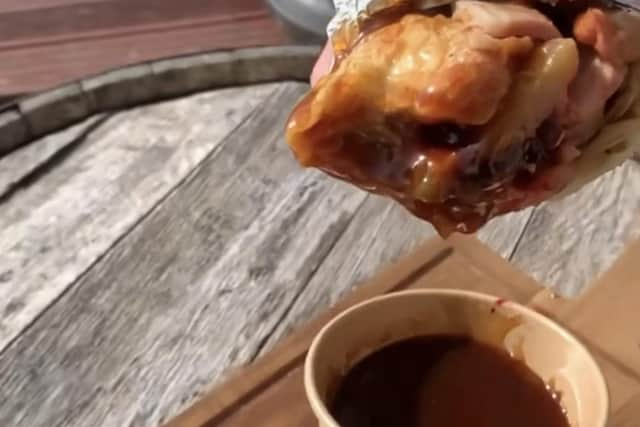 "It properly messed with my head. I'd get brought back then furloughed again, then promised a sous chef job, then told they'd hired a different sous chef. That felt like a low blow, so I said I had to leave because I was trying to progress my career.
"I was talking to my missus in the kitchen when I started wondering how hard it would be to put some fryers in there, add some cladding and make it a proper kitchen," he adds. "I'd worked in kitchens all my life, so how hard could it be?"
Having noticed that decent burgers were nowhere to be found in Chorley at that time, Cameron saw a gap in the market. Reaching out to his old work colleague, the pair teamed up and opened Lockdown Burger in February 2021 as a side project. Just five months later, it was a full-time job.
"It was surreal because we'd never done anything like this before, all we knew was how to make good food," says Cameron.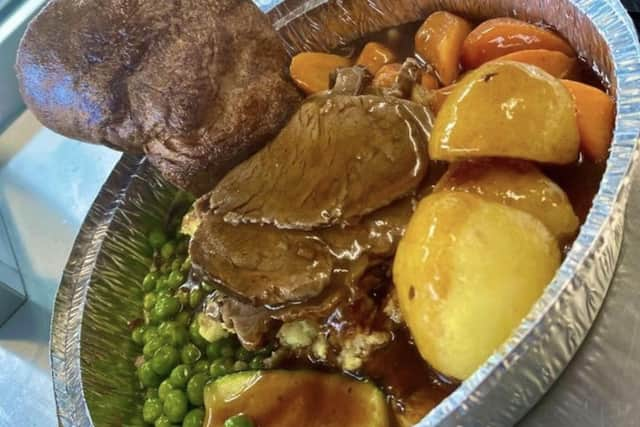 "I really enjoyed it, even though there were times when we doubted ourselves. We just gave our heads a wobble because the food was really well received and it's got to the point now where we've got regulars whose order I know before they even place it.
"They're more than just regulars, they're friends. It just goes to show what a little bit of initiative, drive and proper northern grit can achieve."
Having recently moved to a new home at Chorley Cricket Club, everything is onwards-and-upwards at Lockdown Burger, with Cameron quick to credit his team.
"I'd just like to thank them all and say I appreciate every single one of them," he says. Plus, there's been the recent expansion to their already-mouthwatering menu to incorporate Sunday dinners.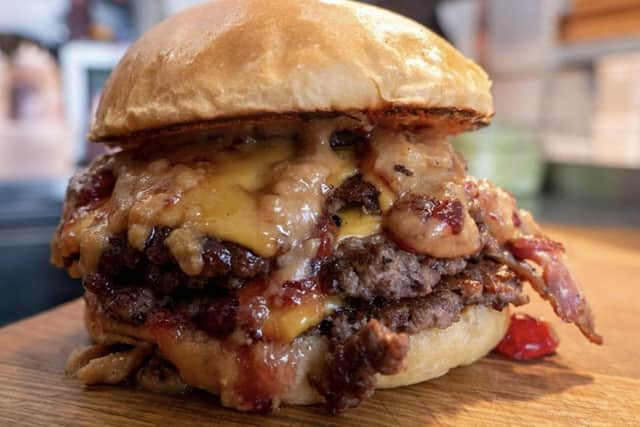 "I had a bit of meat one Sunday, so I roasted it off, did some onions and gravy and did hot beef barms," says Cameron. "They flew out. And there's real nostalgia linked to a roast dinner for me because I grew up with roasts and my mum, who's passed now, made Sunday all about roast dinner and dessert, which was always something with custard.
"My philosophy for a roast dinner is that everything has to be roasted," he adds. "I hate seeing people's pictures of mash, boiled potatoes, steamed veg! So we add some form of roasting to every element of our roast dinner, including the gravy."
And few things guarantee happiness quite like the gargantuan Yorkshire pudding wraps for which Lockdown Burger has recently become notorious.
"We call them Yorkshire pudding kebabs," says Cameron. "The idea came from a member of staff Stewart who'd been chewing my ear off about them for ages. Then, one day, I just said 'fine, let's go forit.'
"We got every part of a roast dinner and put it inside a huge Yorkie, wrapped it in tin foil, roasted it again, sliced it up and served it with some gravy," he adds. "That was that."